Uzbekistan eyes to increase cargo transit through Afghanistan to third countries
On February 26, 2020, the Special Representative of the President of Uzbekistan for Afghanistan Ismatulla Irgashev met with the Acting Transport Minister of the Islamic Republic of Afghanistan (IRA) Yama Shams.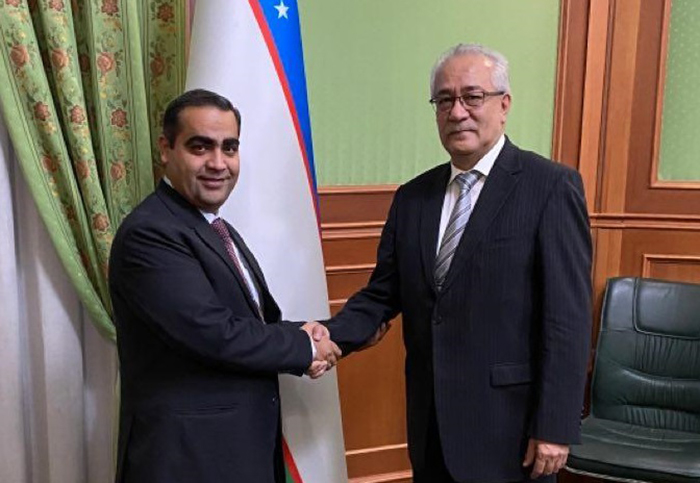 Yama Shams expressed sincere gratitude to the leadership of Uzbekistan for efforts to restore the economy of Afghanistan, assistance in launching a peaceful political process in the country, as well as the implementation of various economic projects in the interests of the Afghan people.
The parties discussed the current level and prospects of bilateral cooperation in the economic, transport and communication spheres.
Yama Shams, emphasizing the importance of Uzbekistan's participation in large-scale infrastructure projects in Afghanistan, noted the key importance of our country in increasing export of various Uzbek-made goods to Afghanistan, expanding the range of products supplied to the IRA from Uzbekistan.
The parties discussed the issue of increasing the volume of Uzbek transit cargo through the territory of Afghanistan to third countries.
An agreement was reached on further elaboration and early signing of bilateral documents on the procedures for interaction and coordination between air traffic services, as well as on international road traffic.