Flights from Tashkent to Jeddah and Medina suspended. Government to arrange flights to return Uzbek citizens from there
Uzbekistan Airways has temporarily suspended all flights to Jeddah and Medina from 27 February.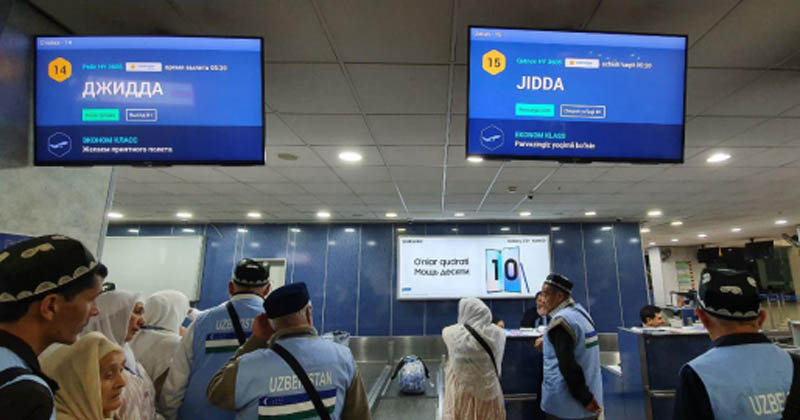 The press service of the airline reported about it in a statement.
The reason for suspending flights is due to the temporary ban imposed by the Saudi government on entering the country for travel or pilgrim purposes. Tourists and pilgrims from 25 countries, including Uzbekistan, are temporarily prohibited to visit Saudi Arabia. It is explained by the need to prevent the risk of coronavirus spread.
At the same time, in the near future the airline will organize several flights to Saudi Arabia solely for the purpose of returning citizens of Uzbekistan from there.
For more information, one can contact the Muslim Board of Uzbekistan at 71-240-39-33 or the contact center of the airline at 78-140-02-00.