Famous poet Azim Suyun, 72, dies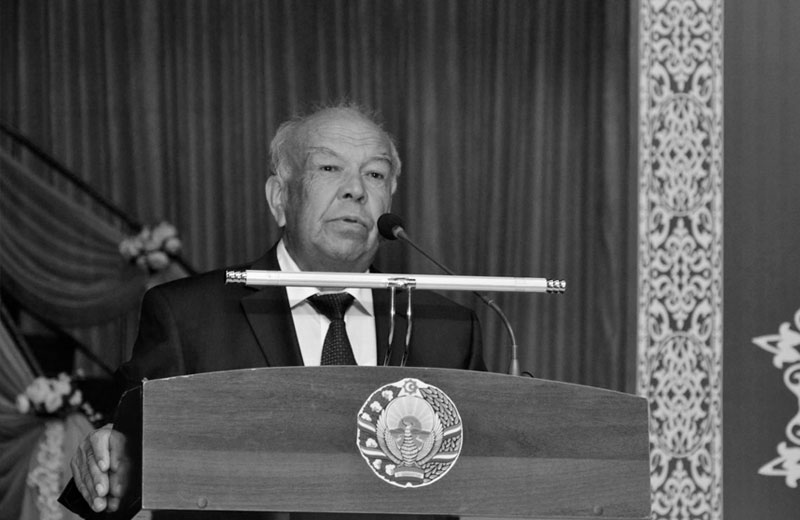 Famous poet Azim Suyun died today, March 9, at the age of 72. This was reported by the Writers' Union of Uzbekistan.
Azim Suyun, a poet and Honored Artist of Uzbekistan, was born on February 22, 1948 in the village of Nukurt in Samarkand region.
After high school he was admitted to faculty of journalism at the Tashkent State University. He began his career in the late 1960's and early 70's and earned fame with his first collection of poems "Mening osmonim" ("My Sky"), published in 1978.
Since then, about a dozen poetry collections and several poems have been published. Among them are "Zarb" (1979), "Zamin taqdiri" ("The Fate of the Earth", 1981), "Hayolot" ("Dream", 1984) and others.
Kun.uz editorial team expresses deep condolences to the family and friends of the deceased.
Poems by Azim Suyun (Translated by Qosim Mamurov)
"I SAW…"
In the desert
In a fighting I saw
A snake was defeated
By its strong enemy,
Have injured, a poor one,
Had no hope to live on.
Crawled, tried to where to got,
Yes, it found healing in a grass!
I saw, there being encountered,
On the mountain, by a false hunter
A deer was wounded, not killed,
The poor one, it kept climbing high,
There being a support to save its life.
Could there be left any secret by evil man?
Yes, it found healing from rock's balm!
Oh, heaven, is there love,
As high as the sky,
There are countless stars,
Being awake and sick.
It is me who likes an animate.
Being of the nature on earth,
Wounded I am, she loves, fire.
If you say, I oath in god's name,
It is only you who can heal indeed,
My wounded soul, my beloved!
POPLARS
Oh, too green poplars, free poplars,
You stand straight up on the street.
You charm, fluttering are your leaves,
Before you lowly bend other trees,

Oh, bluish trees, fairy trees growing,
On river banks have unequal beauties.
Happy are the birds which visit you,
At long nights the moon leans on you
Hey, poplars, sharers of my secrets,
To you I've dedicated my lovely words.
Should nobody come around to see you?
Be aware, Azim was gone to eternity.