"There is no reason to cancel large domestic events in Uzbekistan" – Minister of Health
"We have restricted international events in accordance with of the emergency commission's decision but we don't think there is a reason to stop our internal events and concerts," Alisher Shadmanov said.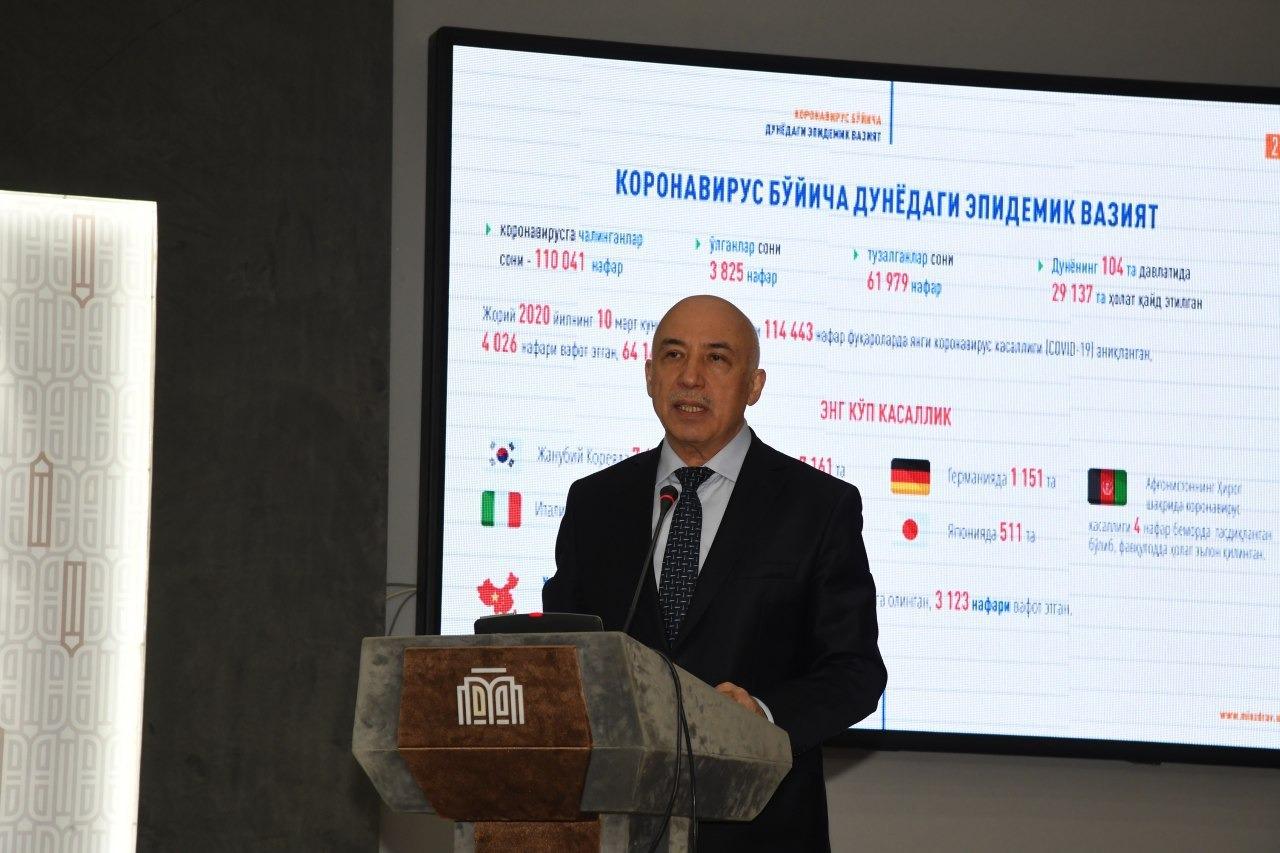 On March 10, the Agency for Information and Mass Communications hosted a press conference on the prevention of coronavirus infection in Uzbekistan.
As Kun.uz correspondent reports, the press conference, organized by the Ministry of Health, has become the large-scale international event in Uzbekistan to resolve this issue.
"By a decision of the emergency commission, at the recommendation of the WHO, we have restricted international activities as a pandemic-free state. But we consider that there is no need to restrict our internal events, sports games, performances and concerts," Minister of Health Alisher Shadmanov said in response to a question about the restriction of major events and public concerts throughout the country.