Tashkent-Delhi flight passenger swallows a piece of gold to smuggle it through custom control
At the Tashkent International Airport, customs officers revealed an attempt to illegally export a piece of cast gold.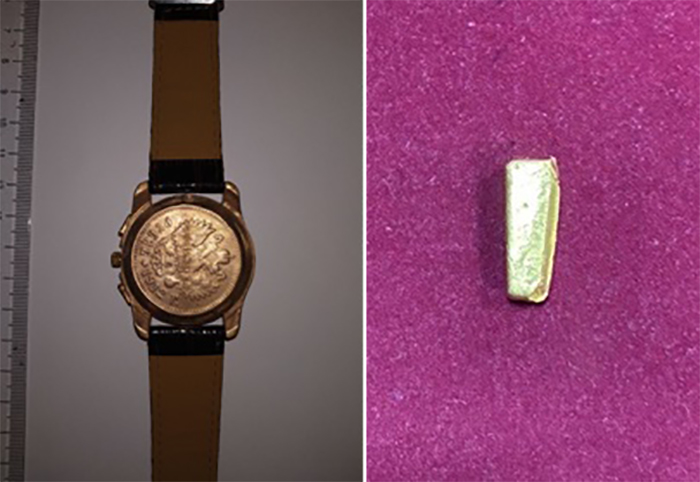 According to the press service of the State Customs Committee, customs officials were suspicious of the behavior of a woman on Tashkent-Delhi flight.
As a result of customs inspection using scanning equipment, an unknown object was found in the passenger's internal organs.
As it turned out, the woman tried to smuggle a 60-gram piece of cast gold through the customs control.
Another similar case was also discovered in the same customs post. Suspicious behavior of another passenger flying to India drew the attention of customs officers.
As a result of customs inspection, it was found out that the wristwatch on the passenger's hand was made of cast gold, and a gold coin was attached to the inside of the watch. The total weight of cast gold the passenger tried to hide from customs control was about 113 grams.
Currently, further customs checks are being carried out on the revealed facts of offenses.