Nodir Jumayev: We need to end the monopoly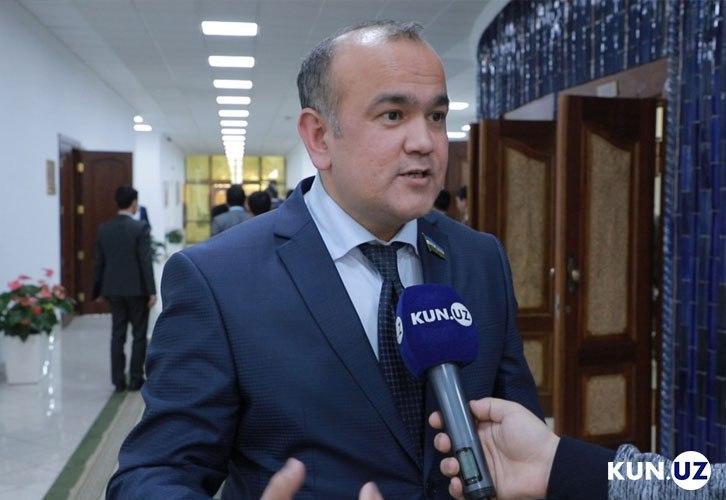 Deputy of the Legislative Chamber of Oliy Majlis, Nodir Jumayev, told Kun.uz that he was not satisfied with the answers given by the representatives of JSC Uzavtosanoat at the parliamentary hearing on March 11.
"At the meeting, I received answers to some of my questions, but some of them left unanswered.
Only when a special group consisting of parliament members visit the automobile plant, will we be able to tell whether the answers given by officials are right or wrong," he said.
According to Nodir Jumayev, until market rules operate normally, such problems will continue to arise.
"I would like to stress that there will always be similar problems when market rules are not fully implemented and monopoly businesses continue to exist. Therefore, we need to make sure that the rules of the economy are fully implemented.
It is no coincidence that the President talks a lot about the digital economy. Because everything in it is transparent. This will not only boost the industry but also improve the welfare of the population in the long run," said the deputy.
He said that if deputies form a working group and begin the study of the national automotive industry, they will first compare import prices.
"All over the world cars use 3-4 liters of gasoline, while our cars are still consuming 10-15 liters. That's why we have to end the monopoly and create a healthy competitive environment," said Jumayev.
According to him, naturally, in the case of devaluation, exports must increase, but in the case of the automotive industry, the opposite is happening.
"However in our case, even when devaluation occurs, imports continue to increase. The volume of imports is now $6 billion more than the volume of export. This created a great imbalance in foreign trade. To some extent, gold and foreign exchange reserves experience serious losses. This shows that Uzbekistan does not fully comply with all rules of the market economy. This creates a number of problems.
Unless we make a full transition to the market economy, we will have problems in certain areas," said Nodir Jumaev, Member of the Committee on International Affairs and Inter-parliamentary Relations of the Legislative Chamber.