Illegal circulation of potent drugs worth 1.5 billion soums prevented in Tashkent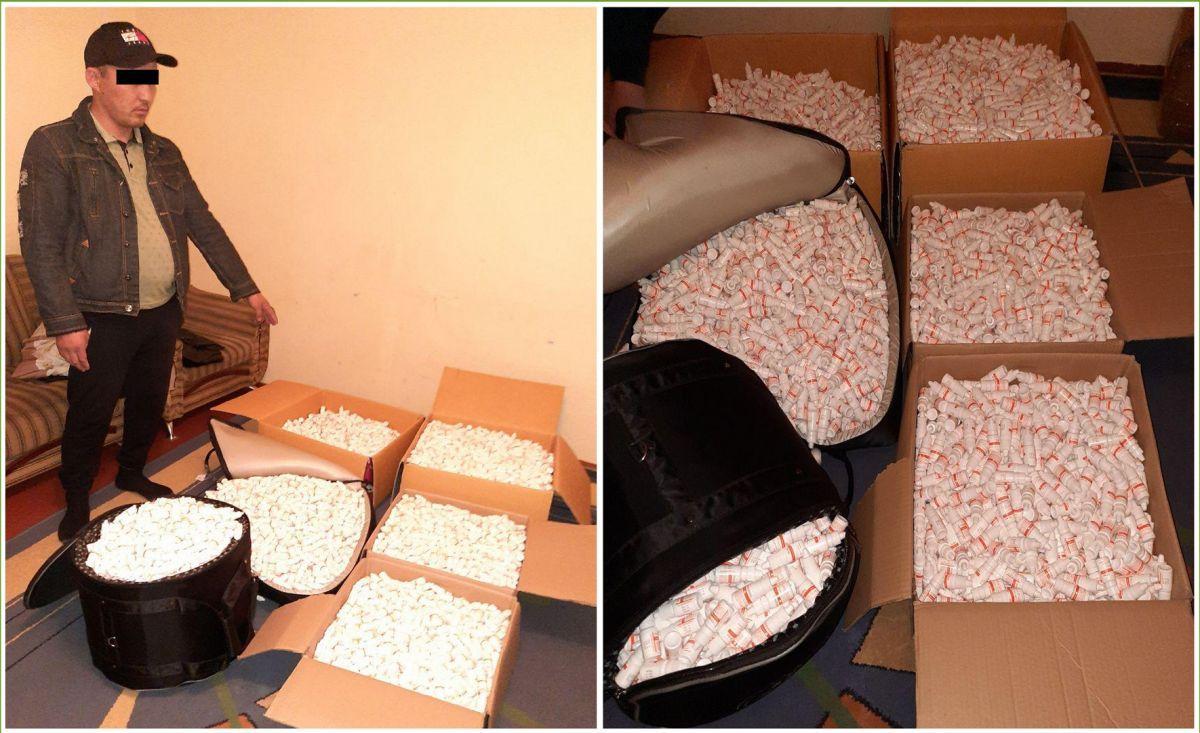 In Tashkent, illicit trafficking of potent Tropicamide drug worth 1.5 billion soums was prevented, the State Customs Committee (SCC) reported.
As a result of an operational event, held in the capital's Chilanzar district, it was found out that citizens T. I. and A. B. illegally stored 7600 units of Tropicamide drug in their homes.
During the event, two more citizens, who were engaged in the illegal delivery of drugs to pharmacies, were detained.

As a result of operational-search measures, medicines worth 1.2 billion soums, which were intended for illegal distribution to pharmacies in the capital, were seized from offenders.
Also, during an operational event held in the Yunusabad district, employees of the SCC in collaboration with SSS officers stopped and inspected Cobalt and Spark cars.
As a result of the inspection, 600 units of potent Tropicamide drug and 10 other drugs in 4,217 packages were found in the passenger compartment and trunk parts of the cars. The total cost of the discovered drugs, to which no shipping documents were attached, exceeded 200 million soums.
During the operational event held on the same day, citizen I. O. was detained while attempting to sell 525 units of Tropicamide drug for 52.5 million soums.
Currently, on the facts of the aforementioned violations, investigative actions are being carried out.