Bahrom Almatov: 5 patients with coronavirus infection are recovering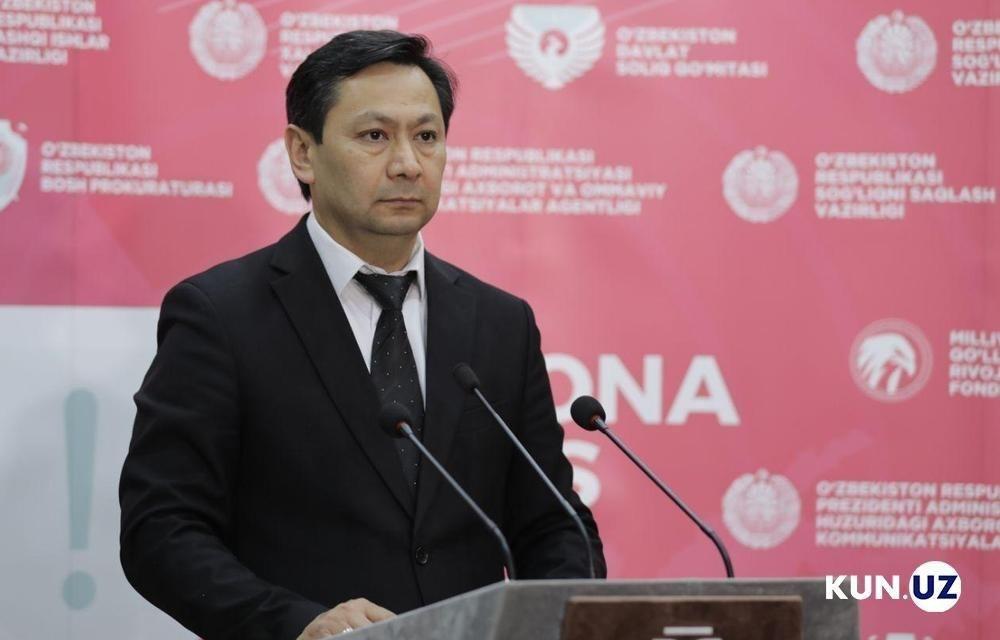 Chief Sanitary Doctor Bahrom Almatov informed about the current condition of patients with coronavirus infection.
Five patients with COVID-19 have positive changes in their health. According to Almatov, they will be quarantined after another two tests for coronavirus.
Bahrom Almatov was asked whether any of those diagnosed with coronavirus in Uzbekistan have recovered.
"Yes, there are positive changes in the health of patients. Today, symptoms have disappeared in five of them. They feel good.
Currently, we check patients twice for the presence of the virus in their body. After that, they are likely to be quarantined for 14 days, then we will let them go home," Bahrom Almatov said at an online briefing.