Nurmat Otabekov criticizes negligent attitude of Uzbeks to quarantine requirements
Chief State Sanitary Inspector Nurmat Otabekov urged the public not to be indifferent to quarantine requirements.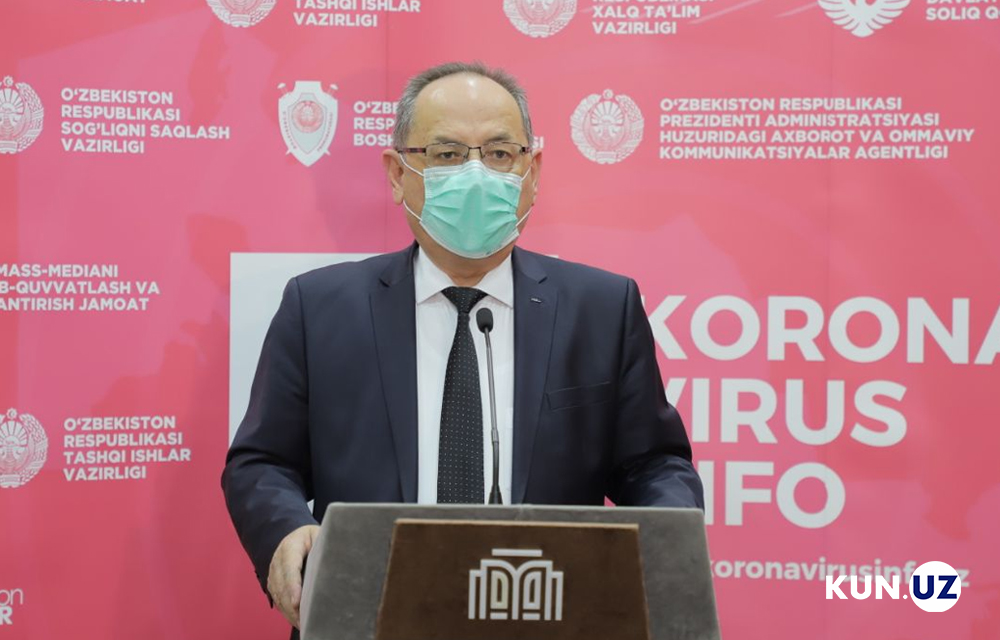 At a March 27 briefing, Otabekov criticized the attitude of citizens who are not worried about the new virus, as if "it's a normal flu."
"The coronavirus has shown what it is capable of. In almost all countries of the world, more than 500 thousand cases of infection have been registered. This is a very large number, but it may seem small in relation to the total population. In just one day, more than 13 thousand new patients were registered in the United States. The US overtook China in terms of the number of confirmed cases of infection," Nurmat Otabekov said.
According to him, the reason why Italy and the United States were in such a critical situation is the negligent attitude of people to the new disease.
"There is no cure or vaccine for coronavirus yet. There is also no complete picture of what will happen to patients in the future. We encountered an infection that leads to unknown complications. The world experience shows that opportunities are limited. Each of us is responsible for the health of 34 million people," said Otabekov.
He asked citizens to comply with all quarantine requirements and reminded us of the responsibility we have.