Criminal case instituted against men who forged special stickers 
In the Andijan region, a citizen is suspected of forging a special permit "Quarantine COVID-19", issued to regulate the movement of vehicles in the city of Andijan on the basis of special permits in order to prevent the spread of coronavirus pandemic.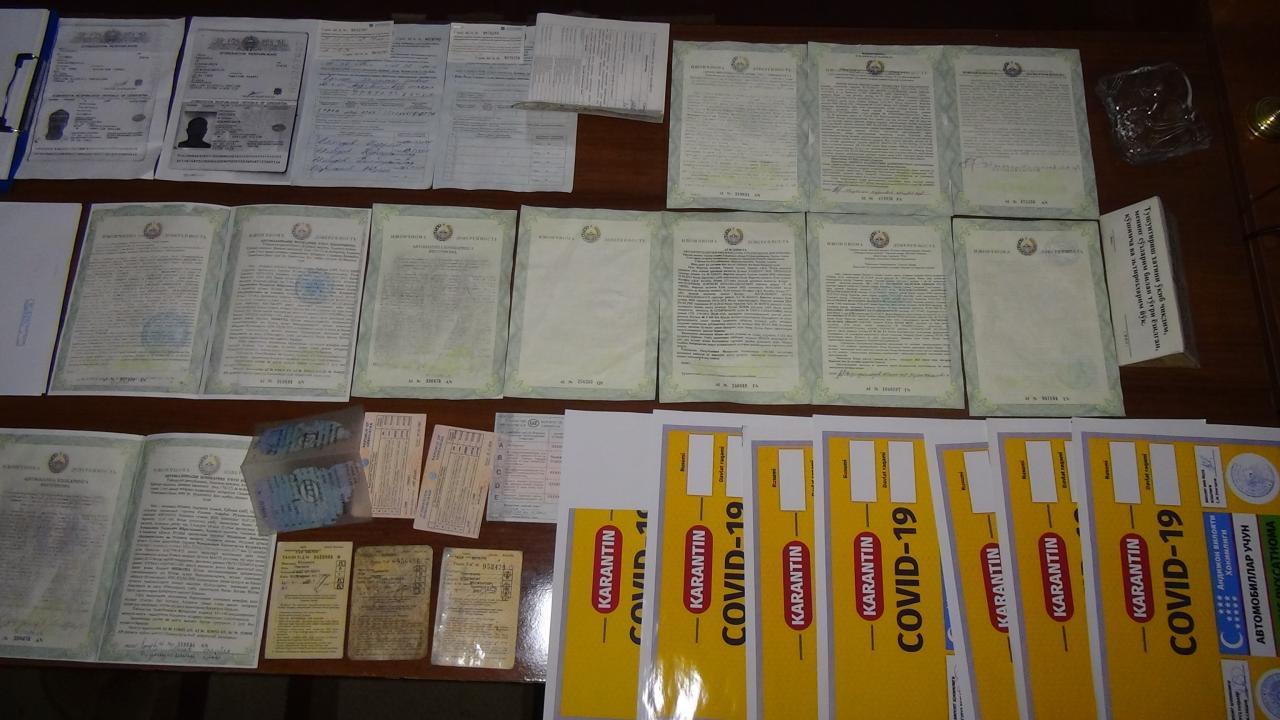 According to the information received by the Andijan regional Department of Internal Affairs (DIA), citizen A. Sh. was engaged in the forgery of special permits to operate vehicles. A joint operation was carried out in cooperation with the Oltinkul district DIA in connection with the fact of forgery.
During the prompt operative event, it was identified that A. Sh., in conspiracy with his close relative A. Z., prepared a special permit "Quarantine COVID-19" with the help of a color printer in his house, located on the Chinabad Street, Andijan city. He sold the fake permit for 100,000 soums to his acquaintance A. U. and the "customer" was operating his Damas car in the city using this document.
Also, during the operation, 7 fake "Quarantine COVID-19" special permits, driving licenses and references to them, powers of attorney were found in A. Sh.'s house, all fake documents were seized as material evidence.
In the fact of forgery, the Investigation Department of the Oltinkul district DIA initiated a criminal case against A. Sh. and A. Z. under Articles 168 (Part 2, Paragraph "b"), 228 (Part 2, Paragraph "b") and 228 (Part 3) of the Criminal Code. They were temporarily detained in accordance with Article 221 of the Criminal Procedural Code. A preliminary investigation is underway.