Uzbekistan allocated 1 billion soums for disinfection purposes
Chief State Sanitary Inspector Nurmat Otabekov explained the procedure of disinfecting areas of epidemiological significance.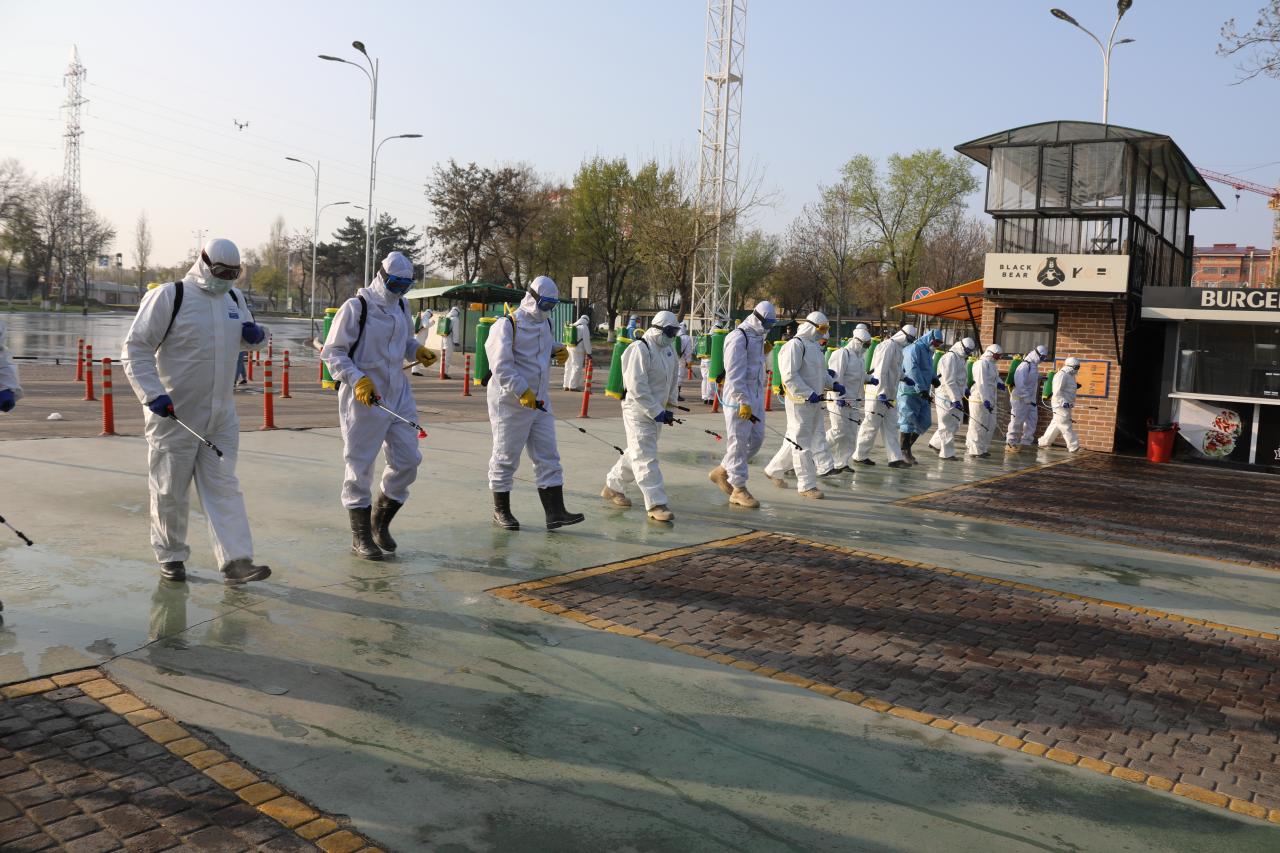 He noted that 1 billion soums were allocated from the state budget to conduct disinfection activities in all regions of the country.
"Such activities were carried out by disinfection stations throughout the republic even before the pandemic. However, now, due to the aggravation of the situation, the workforce of the Agency for Sanitary and Epidemiological Wellbeing, the Ministry of Emergency Situations, the Ministry of Defense and the National Guard are all involved in the disinfection process.
Disinfection will cover all areas and objects of epidemiological significance in accordance with a set schedule," Otabekov said.
The Chief Sanitary Inspector explained the essence of the quarantine measures.
"The purpose of the quarantine is to isolate people who are infected with the virus from those who are not. It is also necessary for us to quickly identify new cases, treat patients and prevent the spread of the infection," he said at a briefing.