Uzbekistan sends humanitarian aid to Kyrgyzstan and Afghanistan
In order to assist in the eradication of COVID-19 coronavirus, Uzbekistan sent humanitarian aid to Kyrgyzstan and Afghanistan, UzA reports.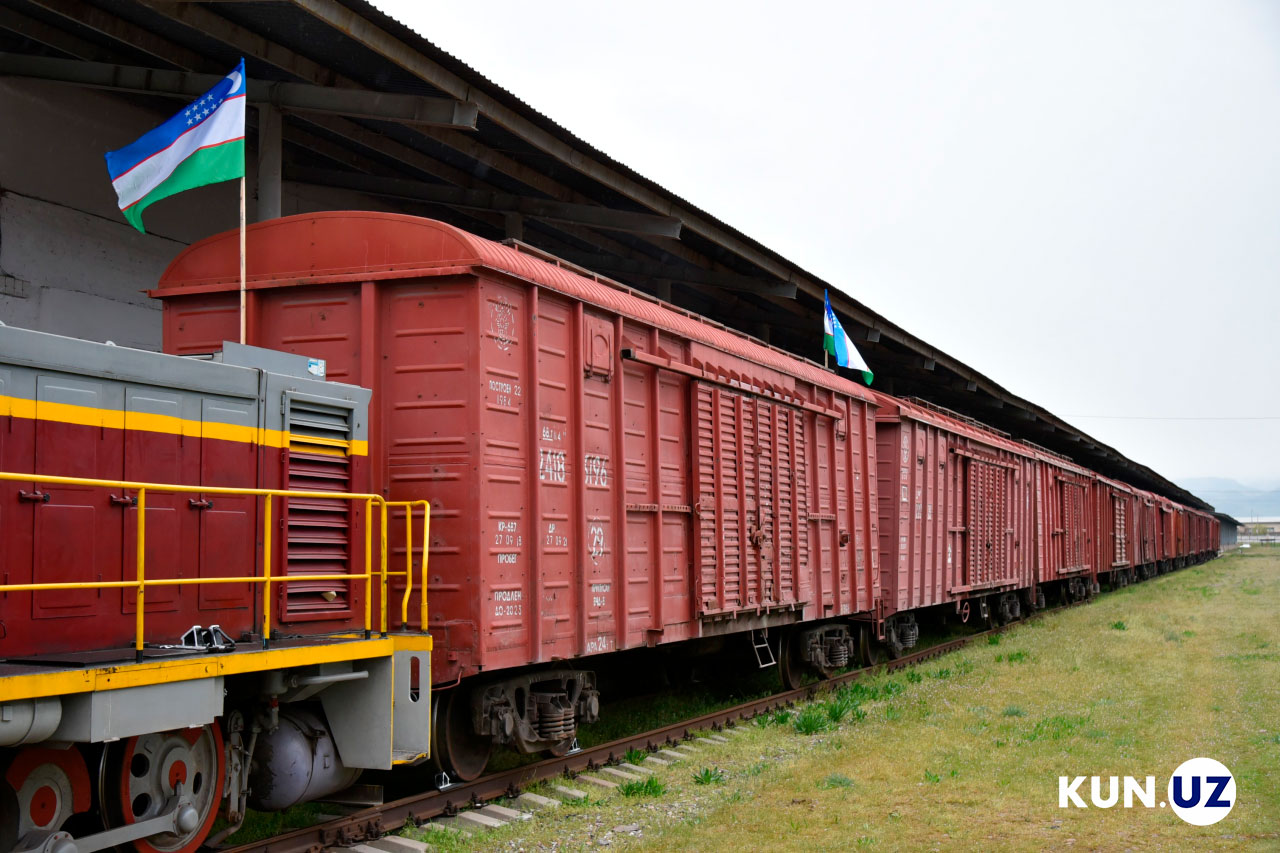 A train, loaded with a thousand tons of flour, various foodstuffs, as well as disposable protective overalls, respirators, gloves, goggles, pyrometers and test systems used to detect the coronavirus infection, was sent to Kyrgyzstan from the railway station in the Kurgantepa district, Andijan region.
Uzbekistan's assistance to the Afghan people includes essentials for the fight against coronavirus: medical masks, protective overalls, thermal imagers for detecting the disease, pyrometers, flour, oil, rice, laundry soap, clothes for children. The cargo was sent by the train en route Angren – Tashkent – Termez – Mazar-e-Sharif.