Uzbekistan receives $848 thousand from U.S. to fight coronavirus 
The Ambassador of Uzbekistan to the United States, Javlon Vakhabov, held a videoconference meeting with representatives of the State Department to discuss prospects for expanding financial assistance to Uzbekistan in the fight against the coronavirus infection.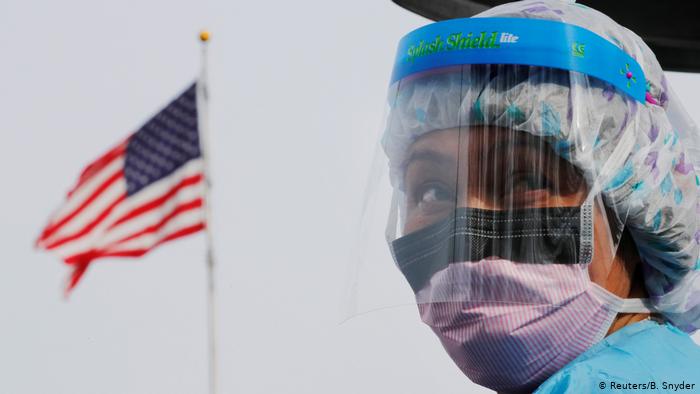 During the negotiations, the Uzbek side expressed gratitude for including Uzbekistan in the State Department's funding program, as well as for the transfer of personal protective equipment to the Agency for Sanitary and Epidemiological Welfare to combat the spread of the virus.
Earlier, Secretary of State Pompeo announced the mobilization of $274 million by the U.S. to provide emergency medical and humanitarian assistance to 64 countries that are at risk due to the COVID-19 pandemic.
The American side was informed about the measures that are taken in Uzbekistan to identify, treat the coronavirus and prevent it from spreading. It was also noted how Uzbekistan cooperates with private medical corporations, the donor community and U.S. charitable organizations in order to attract their technical and humanitarian assistance for the fight against coronavirus.
"According to representatives of the State Department, the U.S. is planning to allocate $848 thousand as assistance against coronavirus pandemic. These funds are the next tranche of the US Agency for International Development program, and will be transferred to the International Federation of Red Cross and Red Crescent Societies and the World Health Organization to support efforts to combat COVID-19," the press service of the Foreign Ministry of Uzbekistan said.
Funding will be spent on laboratory equipment for conducting large-scale testing, on strengthening the capacity of medical institutions in controlling the spread of the infection, on improving disease surveillance, quick response systems, as well as on identifying new cases and treatment of infected people, counteracting misinformation about the virus.
In general, according to the American side, in the budget submitted to the U.S. Congress for 2020, the total amount of assistance for Uzbekistan is relatively higher, compared to 2019.