Going through temperature screening becomes mandatory from April 6 when entering shopping facilities
When moving around the streets and visiting shopping facilities, it is required to maintain a social distance of 2 meters.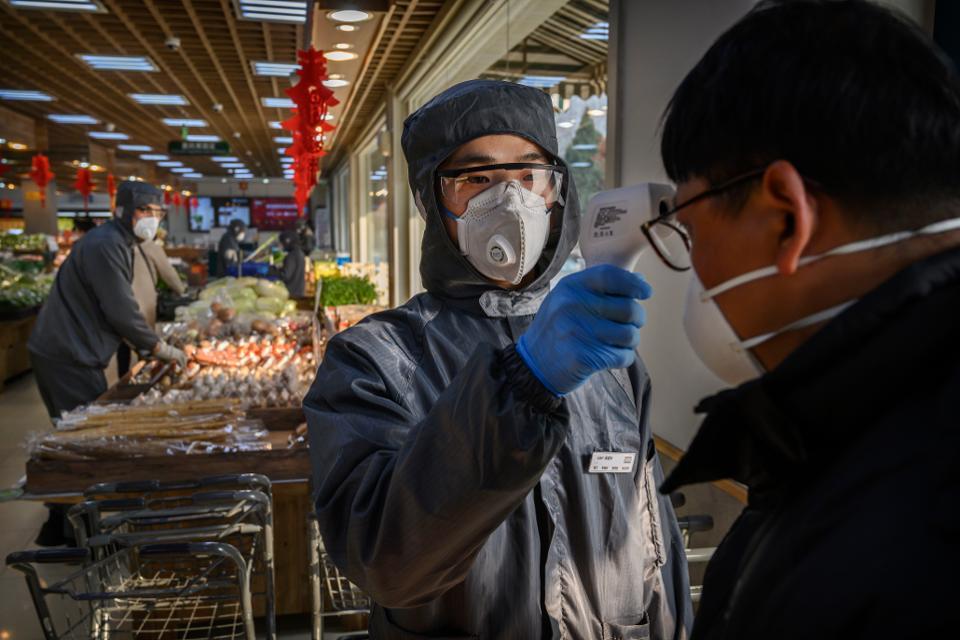 From April 6, in the cities of Tashkent, Nukus and regional centers, a mandatory self-isolation regime will be introduced.
It is noted that under this regime, citizens are strictly forbidden to go out unless it is extremely necessary (for food, medicine, to visit a doctor, to travel to work).
When entering large shopping facilities and supermarkets, citizens will go through temperature screening. It is noted that all hypermarkets throughout the country will be equipped with pyrometers and antiseptic agents in just two days.
If the temperature is 37 degrees or higher, entry to shopping facilities will be prohibited. These citizens are urgently advised to contact the emergency medical service.
In large dehkan markets and shopping centers, disinfection will be carried out on a regular basis.
It is also noted that when traveling through the streets and visiting shopping facilities and other places, maintaining a social distance of 2 meters is required.
Citizens over 65 years of age and those who have chronic diseases are strictly prohibited from leaving home unless it is extremely urgent.