The head of the State Inspection for Sanitary and Epidemiological Control Nurmat Otabekov, at a briefing, commented on why 4 people have been placed in quarantine in one room.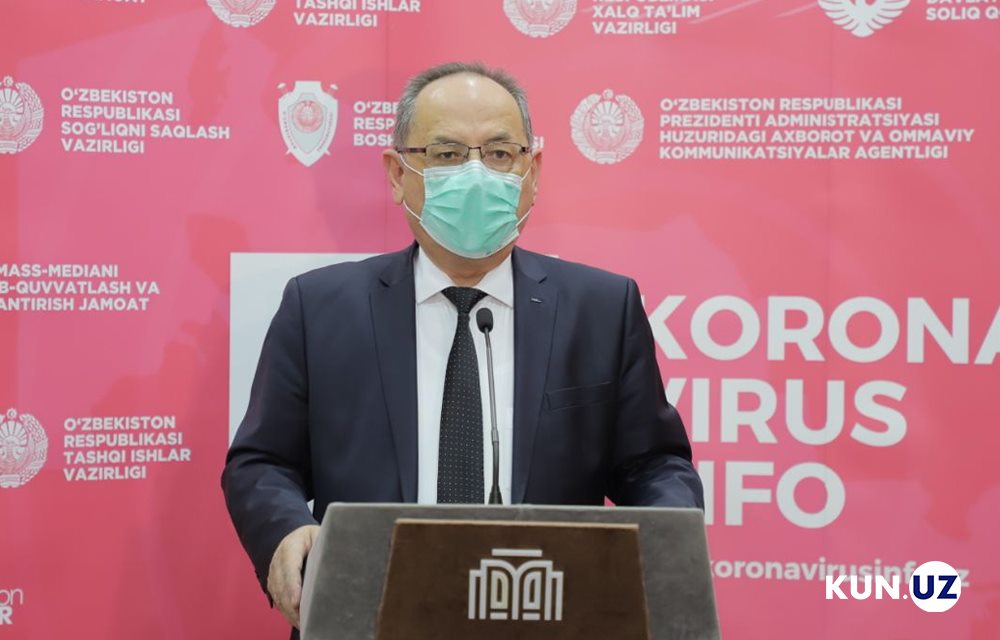 "The patient, who is now in the same room with 3-4 people, when he worked in Russia or in other foreign countries, was not living in the same room with 3-4 roommates, was he? Sometimes 20, 30, 100 people were sleeping in the same room. Let's think, in which country there is such an opportunity? No single country has such conditions, even to accommodate 3-4 patients in one room," Otabekov said.
According to him, in other countries, the authorities are forced to place people in stadiums, concert halls, train stations, kitchens and restaurants.
Otabekov also added that nowhere in the world the practice of mass testing the population for coronavirus is used.
"Imagine to test 34 million people at once in one day (one PCR device can perform 400 analyzes in one day), we will need 85,000 PCR devices (if in two days – 40,000, in 3 days – 23,000, in 10 days – 8,500) and this will require lots of specialists," he noted.
In Uzbekistan, the total number of all doctors is not more than 75,000 people. To date, 100,000 people have been tested.
"There are more than 40 PCR laboratories in Uzbekistan, and the number of PCR devices in them can be up to about 200. The work carried out in Uzbekistan and the created system has been recognized by the World Health Organization as the most effective method," he concluded.