According to the Deputy Prime Minister, Uzbekistan reached agreements on receiving $375 million from the International Monetary Fund, $750 million from the World Bank and $500 million from the Asian Bank.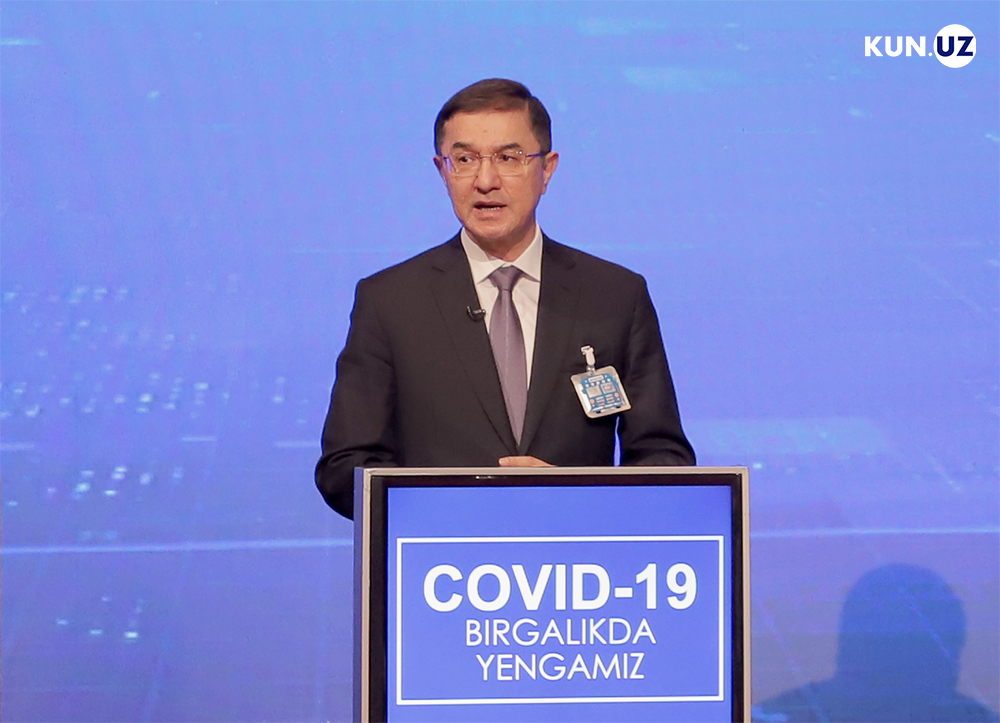 At the regular session of the International Press Club, Minister of Economic Development and Poverty Reduction Jamshid Kuchkarov delivered a speech.
He responded to a question about the extent of effects pandemic may have on inflation.
"It is the right question to ask whether this impact was unexpected and whether we were facing some difficulties. I would also like to clarify that, first of all, this pandemic undoubtedly affect our economy. Second, we do not meet any serious obstacles in combating this pandemic. There is no serious problem," said Jamshid Kuchkarov.
He also spoke about the reforms implemented in Uzbekistan over the past three years.
"Unprecedented reforms took place in Uzbekistan over the past three years. These reforms are not for someone's benefit, but for economic development. Therefore, Uzbekistan's economic growth in recent years is one of the highest in the world. These high growth rates are confirmed by all international economic and financial organizations.
What does such economic growth lead to? It leads to an increase in the financial and economic power of the country. Over the past three years, our gold and foreign exchange reserves have increased by $3 billion," Kuchkarov said.
The Minister also talked about the financial assistance Uzbekistan expects from international financial institutions.
"The International Monetary Fund itself never actually lend to governments. But based on the current situation, we agreed that they would provide $375 million. In addition, the World Bank will provide $750 million, the Asian Bank $500 million and so on. The majority of these funds have not yet arrived, but Uzbekistan still has sufficient financial strength.
Taking into account all the sources - the state budget, sponsorship, grants and loans from international financial institutions, we calculated that our expenditures amounted to about 3.5 trillion soums," Kuchkarov noted.
He added that by the end of the year, economic growth in Uzbekistan is expected to be 1.5-2%, and inflation – to be lower than last year.