Permanent population of Uzbekistan announced
The number of permanent population of Uzbekistan as of April 1, 2020, amounted to 34.03 million people.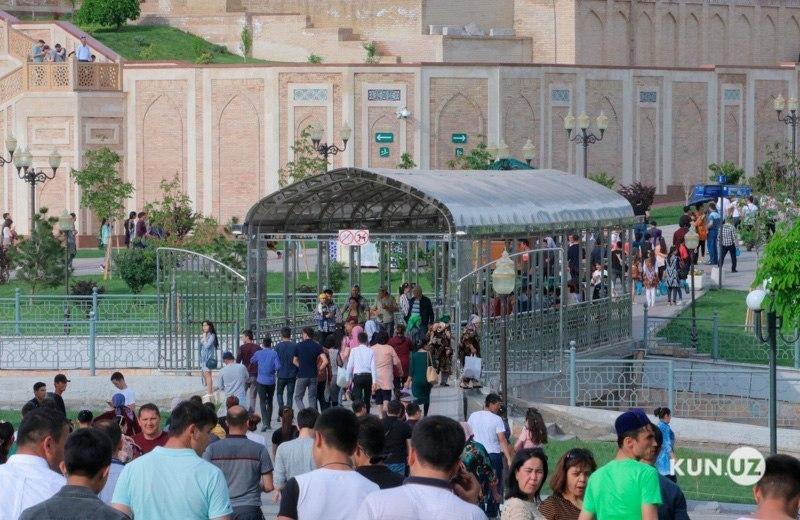 Since the beginning of the year the permanent population of the country has increased by 131.6 thousand people (0.4%), the State Statistics Committee said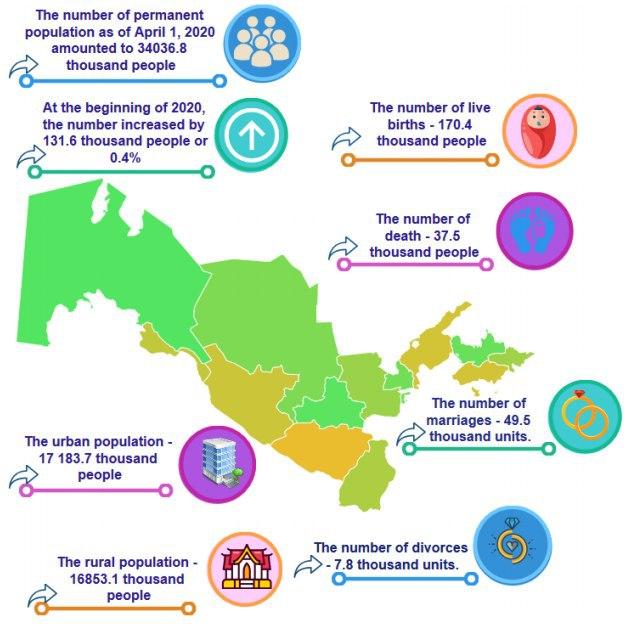 In terms of regions of the republic, Samarkand is the most populous (11.4%), closely followed by Fergana (11.1%), Kashkadarya (9.7%) and Andijan (9.2%).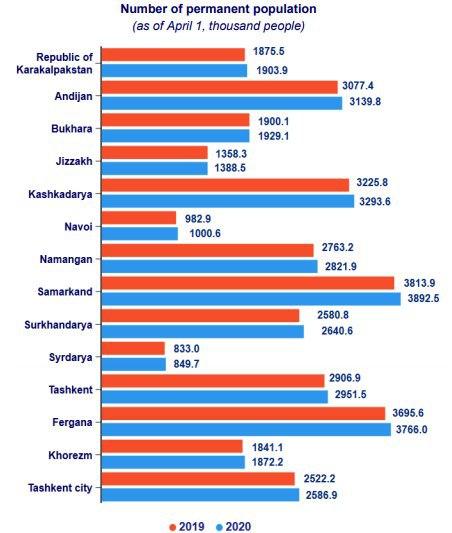 According to preliminary data, as of April 1, 2020, 30.8% of the permanent population are under working age, 58.7% are of working age and 10.5% are older than working age.