South Korea sends humanitarian aid to Uzbekistan
A special flight with medical equipment and products worth nearly $1 million provided by the Republic of Korea has arrived in Tashkent.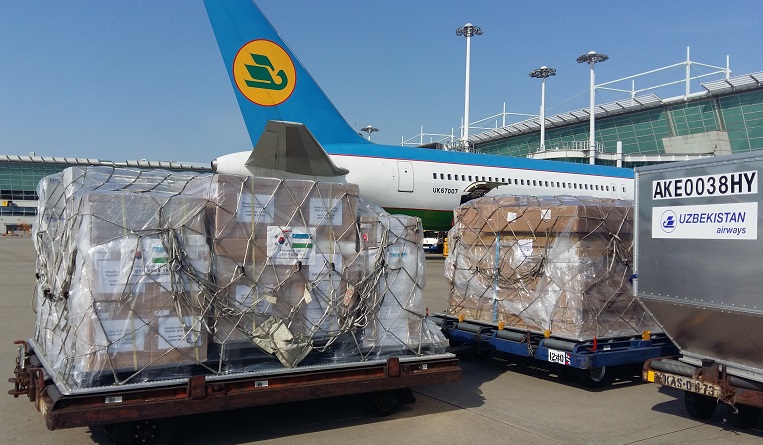 The Embassy of Uzbekistan in Seoul has received humanitarian assistance from the Republic of Korea within the framework of international cooperation in the fight against coronavirus infection, as well as to prevent its spread in the country.

The delivered cargo includes 20 thousand sets of PCR diagnostic systems purchased at the expense of funds allocated by the Government of the Republic of Korea, as well as 50 multifunctional medical beds with an automatic mechanism provided by South Korean entrepreneurs, 4 thousand medical protective suits, 10 thousand pairs of medical gloves, 10 multifunction monitors.
In addition, humanitarian aid includes portable ultrasound equipment, cardio monitors, syringe infusion pumps, and air purifiers.
It is noted that the second part of the humanitarian cargo with a total weight of more than 27.6 tons will soon be delivered to Uzbekistan on a special charter flight.