Andijan sends humanitarian aid to Syrdarya region
Residents of Andijan have sent humanitarian aid to citizens affected as a result of the water outflow from the Sardoba reservoir in the Syrdarya region.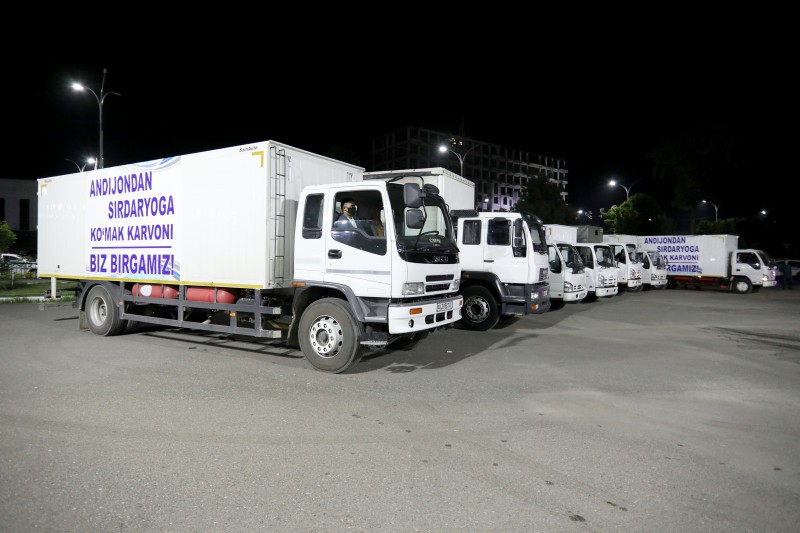 In order to support fellow compatriots in the current quarantine situation, the Andijan regional administration has sent to the Syrdarya region 5 tons of flour, 500 kg of oil, 600 kg of meat, 3 tons of potatoes, 2 tons of rice and 2 tons of pasta, as well as 35,000 medical masks, 10,000 disposable tableware, more than 145,000 pieces of clothing.
Preparations are underway for further assistance in order to assist in overcoming the emergency situation in the region and to alleviate the burden of the population at such difficult times.
The cargo arrived in the region.