Kazakhstan calculated preliminary damage from a dam breakthrough in Syrdarya 
Umirzak Shukeyev, akim (governor) of the Turkestan region, spoke about the situation to eliminate the consequences of the flood in Syrdarya at a government meeting.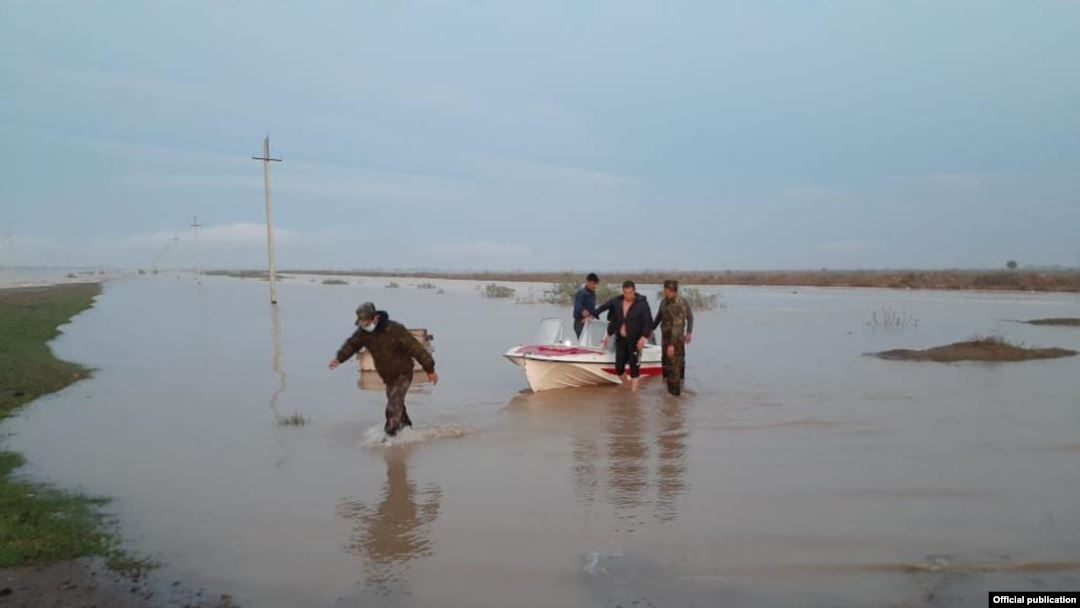 As BaigeNews reported, according to preliminary estimates, 845 houses, three schools, five kindergartens, four medical facilities and one cultural center were flooded. Also, a bridge, a 54.7-kilometer highway of republican significance and 7639 hectares of sown area in the village of Jenis went under the water.
"We carry out calculations of damage and additionally report on the situation. Compensation for damage to homes will be carried out on the example of Arysi. We must compensate to every family. 8 roadblocks were created and 303 police officers were mobilized to protect the property of the flooded areas," Umirzak Shukeyev said.
Now in the region, there are 19 evacuation points, where 3,200 people were accommodated. The rest went to their relatives. Given the quarantine, 120 medical workers were sent to evacuation centers.
To remove the influx of water from the Maktaaral district, workers dig bypass canals.
According to the administration of the Turkestan region, the total amount of damage exceeds 404 million tenge ($951.5 thousand).