South Korea sends second part of humanitarian aid to Uzbekistan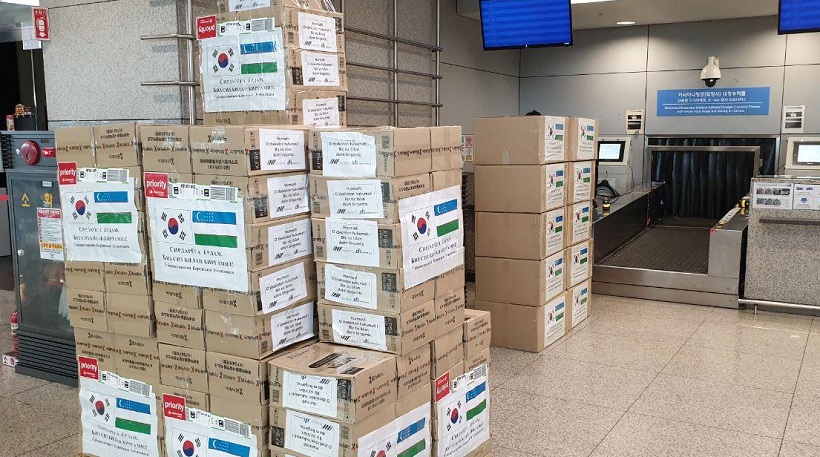 As part of international cooperation to combat the coronavirus infection, the Embassy of Uzbekistan in the Republic of Korea formed a humanitarian cargo with a total weight of 34 tons, Dunyo information agency reports.
The humanitarian aid was formed as part of the implementation of the agreements reached during a telephone conversation between President of Uzbekistan Shavkat Mirziyoyev and President of the Republic of Korea Moon Jae-in on April 13. The first part of this cargo weighing 6.2 tons was delivered to our country on April 26.
On May 10, an Uzbekistan Airways charter flight brought medical supplies worth about $192,000 to Uzbekistan. The cargo includes multifunctional medical beds with an automatic mechanism, antiseptics and disinfectants, medical masks, food additives to strengthen immunity.
The humanitarian aid was formed with the support of South Korean companies BOMI Engineering, LH Corporation, Evergreen Motors, Infinity Co., Ltd., Shinhan University, as well as our compatriots who work temporarily in this country or study there.