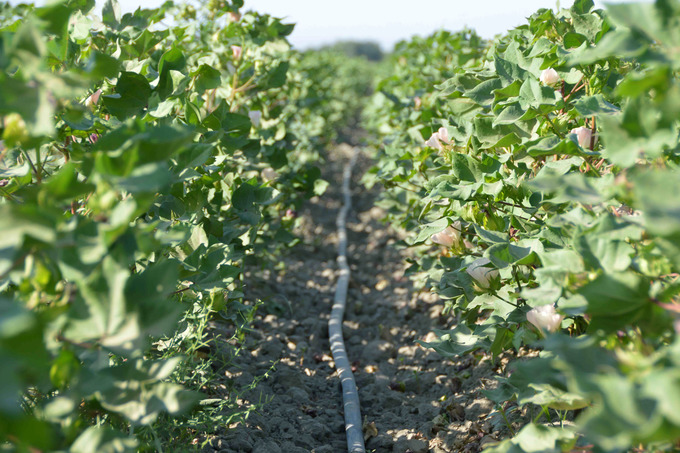 Xinjiang Tianye, a Chinese company specialized in water-saving irrigation, has supplied drip irrigation technology using mulching film to Uzbekistan, Xinhua reports.
This technology is used on cotton plantations with a total area of 406.7 hectares in the Syrdarya region of Uzbekistan as part of the Sino-Uzbek center for demonstrating technologies in the field of modern water-saving agriculture, Yang Kaiwen, a technology specialist based in Xinjiang Uyghur Autonomous Region in northwestern China Xinjiang Tianye, said.
According to him, the project was launched earlier this year. At the end of February, the corresponding equipment and agricultural machines were delivered from China to the Syrdarya region, where it took a month and a half to install the drip irrigation system and sow cotton.
Thanks to Chinese technology, the seeds sprouted in 5-6 days – about five days earlier compared to using traditional irrigation methods, Uzbek farmers noted.
According to the project plan of the Sino-Uzbek center, the technology coverage area will be expanded, and training of local technical operation specialists is also planned.
Xinjiang Tianye is China's largest developer and manufacturer of water-saving technologies. Since 1996, when it borrowed drip irrigation technology from Israel, Xinjiang Tianye has developed a number of proprietary water-saving irrigation solutions and products that save 50% water and 30% fertilizer and increase crop yields by 50% compared to traditional methods.