South Korea sends another shipment of humanitarian assistance to Uzbekistan
20 multifunctional medical beds were sent to Uzbekistan on May 23.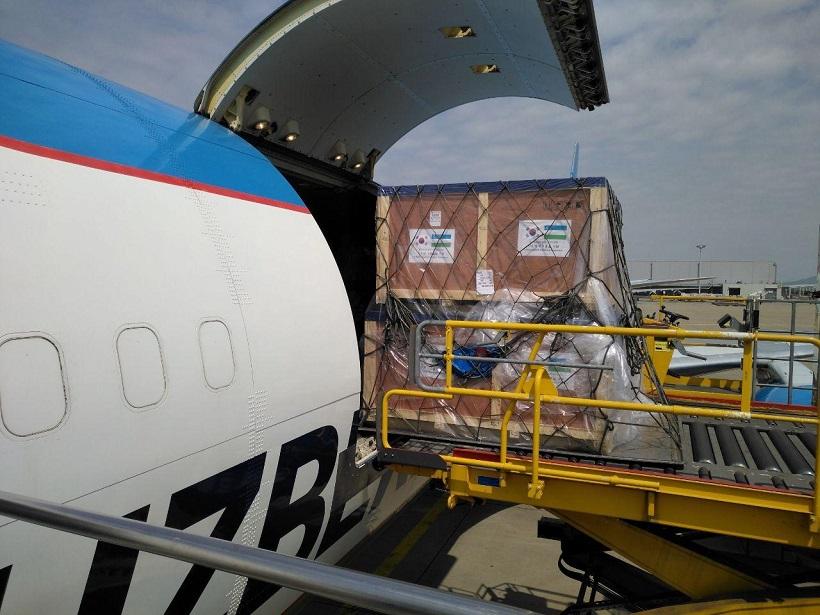 As part of the international cooperation in the fight against coronavirus, the government of South Korea responded to request of the Uzbek embassy in Seoul and sent humanitarian aid with total weight of about 2 tons, the "Dunyo" news agency reports.
The cargo consists of 20 units of multifunctional medical beds with a mattress and semi-automatic mechanism and was formed with the support of the South Korean company Suwan TPL. Humanitarian supplies were sent to Uzbekistan on May 23 on a cargo charter flight organized by JSC Uzbekistan Airways.
The remaining part of the humanitarian aid worth more than $135,000 with a total weight of 17 tons will be delivered on the next cargo charter flight, the agency noted.