Uzbekistan spent more than 200 billion soums on coronavirus patients and quarantined people
As of May 23, more than 109 billion soums were spent on the treatment of coronavirus patients in Uzbekistan. In addition, more than 100 billion soums were spent on the quarantined people. Chief State Sanitary Inspector Nurmat Otabekov provided statistics on the cost of treating coronavirus patients.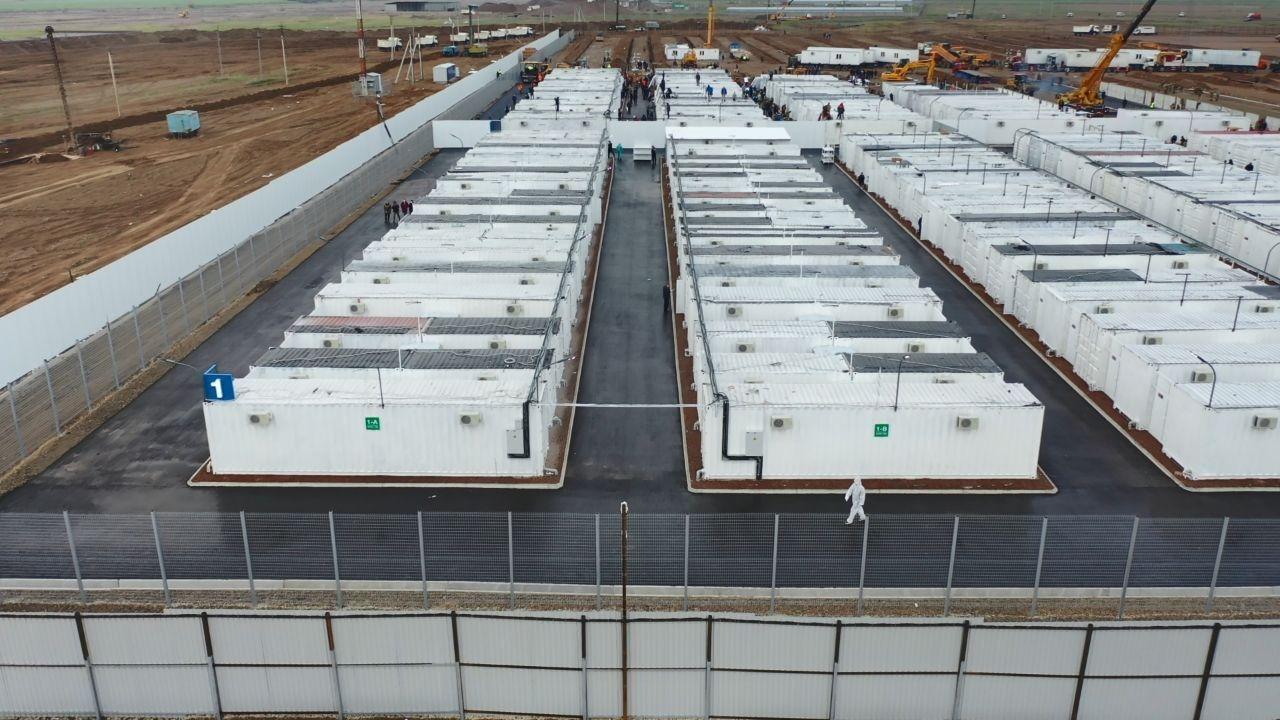 At the AIMC briefing, Nurmat Otabekov answered a question, which has caused heated debates on social networks, about the fines imposed on cars and rumors that the state covers the costs of coronavirus patients through these fines.
"Everybody needs to know one thing clearly: the state does not need the funds from these fines. The main purpose of imposing fines is to prevent such violations. It is all about increasing people's financial responsibility. So here is the other aspect of the issue. Why did a driver, whose car was parked in the penalty area, violate the State law? Why did he ignore the State law? Did he have the right to endanger citizens' health? We need to ponder over this matter as well," Nurmat Otabekov said.
As of May 23, 2,492 patients recovered in Uzbekistan. The State spent 32.3 million soums for each of the recovered patient. In total, more than 80 billion soums have been allocated for this purpose.
More than 18 billion soums (32.3 million soums per patient) are being spent to treat coronavirus patients (573 patients as of May 23).
Each patient with a serious health condition has been allocated 64.4 million soums. During the coronavirus pandemic, a total of 50 patients were transferred to the intensive care unit, of which 13 patients died, 3 patients were in a critical condition, and the health condition of the remaining patients improved. A total of 3.2 billion soums was spent on such patients.
Another 6 billion 977 million soums (out of 2.8 million soums) were spent for 2,492 rehabilitated patients.
As of May 25, 45,455 people were quarantined and 2.2 million soums were allocated for each of them, which is more than 100 billion soums.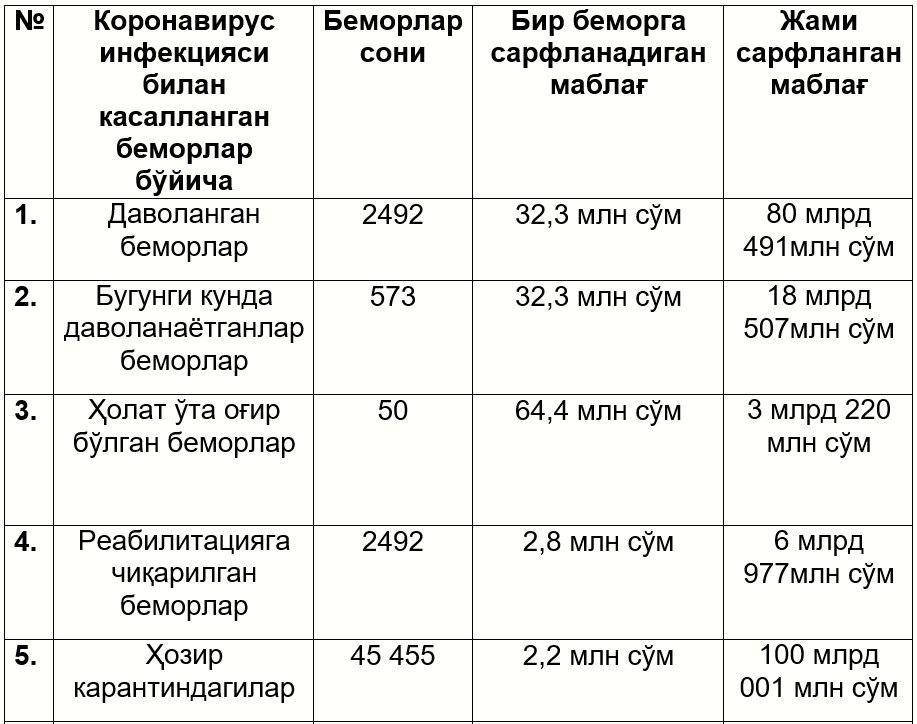 "Is it possible to recover such a large sum of money from the imposed fines? All of this has been arranged at the expense of the state. So, it is clear that the state does not need your money. Most importantly, you have no right to break the law and endanger the health of others. If you have disregarded the law, you will have to be held liable accordingly," Nurmat Otabekov said.