Uzbekistan Airways increases freight traffic tenfold due to pandemic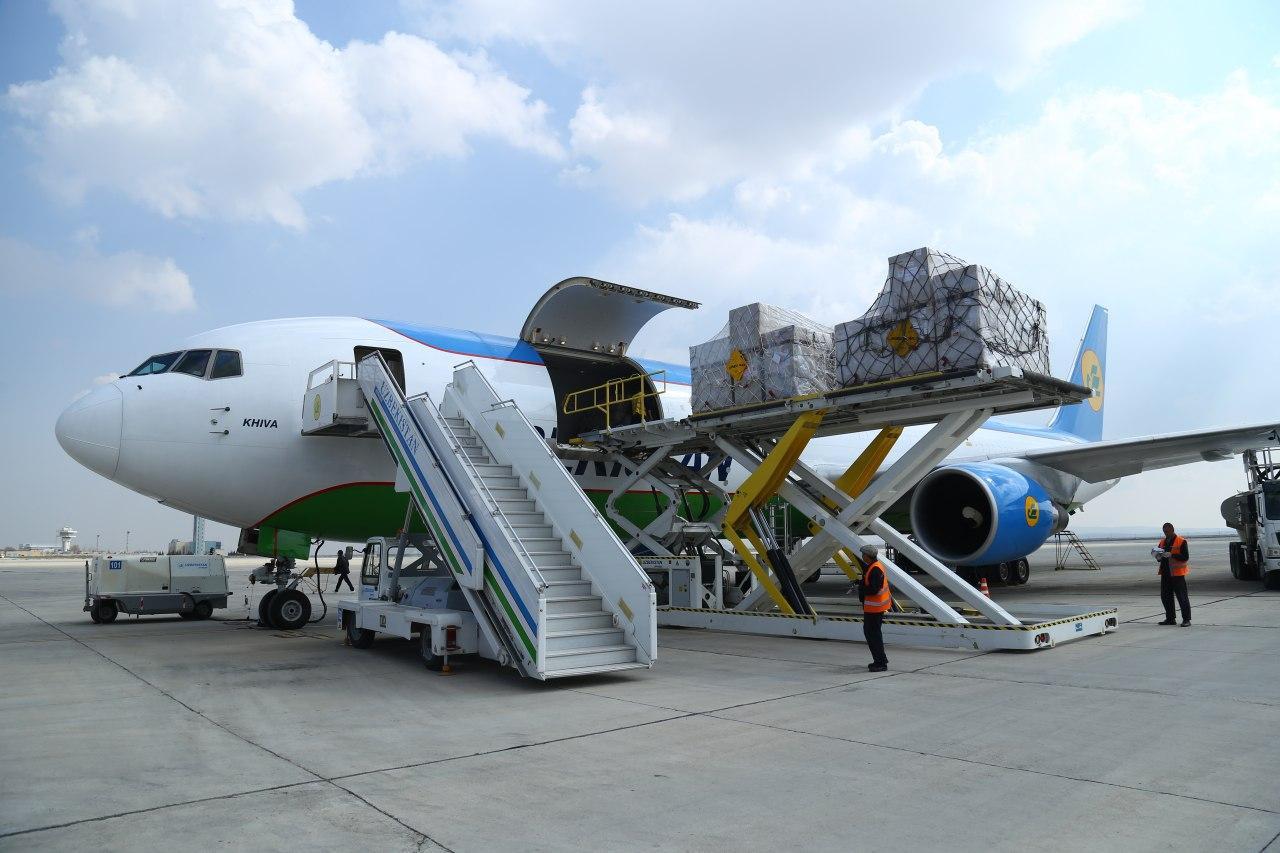 Because of the coronavirus pandemic, Uzbekistan Airlines significantly increased freight traffic to compensate for financial losses due to the suspension of passenger traffic, UzA writes.
In connection with the announcement of quarantine in the country, international flights were suspended on March 16, and domestic passenger transportation – on March 22.
"In January-April of the current year, the volume of cargo transportation of Uzbekistan Airways JSC amounted to 4 thousand 650 tons, which is 15 times more than the same period last year. And the number of flights was 142, which is 24 times more than in the corresponding period of 2019," the article says.
Four Boeing-767 passenger aircraft were adapted for cargo transportation in order to increase the export of services and airline revenues.
It is noted that using these boards due to the transport of more than 60 tons of cargo per year, an opportunity has arisen to generate an additional income of $120 million. Only from May 13 to May 25, 83.3 tons of fruits and textile products were exported by air to Moscow, Shanghai, Dubai, Seoul and Bangkok.
At the same time, in order to facilitate the export of products of domestic entrepreneurs, manufacturers involved in the food supply, air cargo transportation along certain routes was established on the basis of optimized tariffs. Currently, Uzbekistan Airways carries out regular cargo transportation on the routes Tashkent – Navoi – Dubai, Tashkent – Namangan – Moscow, Tashkent – Seoul, Tashkent – Shanghai, Tashkent – Beijing, Tashkent – London.
In addition, based on the orders received, it is possible to carry out charter cargo flights on the routes Tashkent – Moscow, Tashkent – Shanghai, Tashkent – Dubai, Namangan – London, Namangan – Seoul, Navoi – Moscow, Tashkent – Novosibirsk, Tashkent – Tianjin.