Uzbekistan considerably increases direct export of fruit and vegetable products to Russia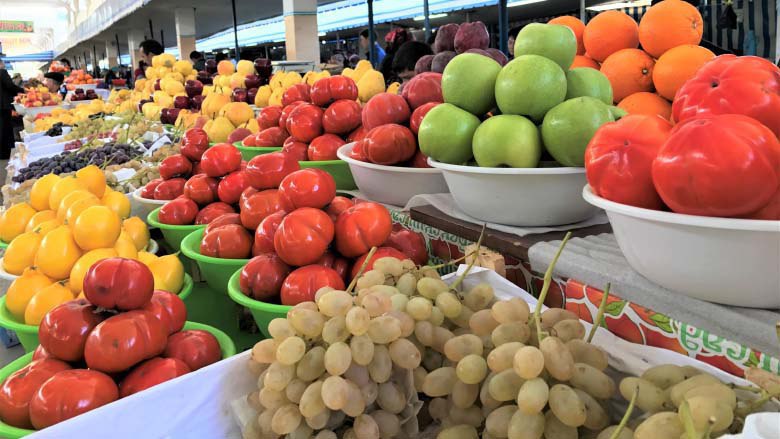 Uzbekistan has increased direct exports of fruit and vegetables to Russia in January-April of the current year despite the coronavirus pandemic, EastFruit reports.
In the first four months of 2020, the supply of Uzbek vegetables and fruits to the Russian market increased by 42% compared to the same period in 2019 and reached $25.6 million, which is a new record for fruit and vegetable exports.
"We should take into account that these are direct deliveries because we have repeatedly explained in our publications that some vegetables and fruits from Uzbekistan enter Russia in transit through other countries and not always reflected in Russian import statistics," analysts say.
The largest revenue for Uzbek exporters came from the export of greenhouse tomatoes to Russia – 19.3% of the total export revenue. About 13.8% of revenue came from cabbage and 8% from lemons. At the same time, exports of greenhouse tomatoes from Uzbekistan to Russia in January-March 2020 more than doubled compared to the same period in 2019, exports of cabbage increased by 69%, and exports of lemon jumped immediately by 2.8 times.
In terms of cabbage supplies to Russia, Uzbekistan took second place in January-March 2020 (preceded by China) and fourth in terms of lemon supplies (after Turkey, Morocco and Egypt).
There is a sharp increase in exports of fresh cauliflower and broccoli during this period – by 2.3 times. The export of prunes to the Russian market has also increased sharply, by 75%, and the export of dried apricots increased by 5 times.
At the same time, the export of fresh onions has literally collapsed – for the first four months, the revenue from the export of fresh onions to Russia for Uzbek exporters has decreased by 14 times.