Hurricane damages many buildings in Kattakurgan city and Sariasia district
On Tuesday, June 23, a strong wind hit the city of Kattakurgan (Samarkand region) and the Sariasia district (Surkhandarya region), causing damage to several dozen buildings.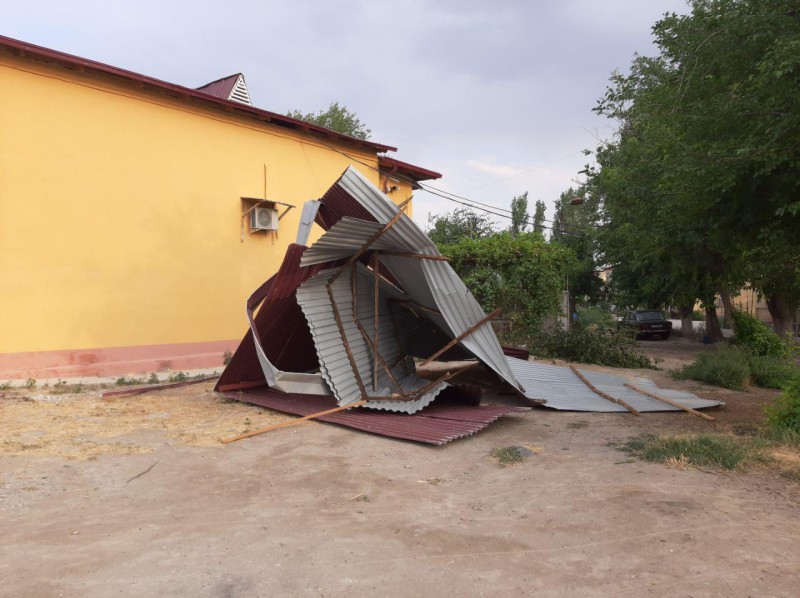 On June 23, at about 17:00, a hurricane hit the city of Kattakurgan.
The press service of the Kattakurgan city khokimiyat told Kun.uz that as a result of the strong wind, the roof of 6 organizations and facilities of several enterprises, as well as 6 multi-storey buildings were damaged.
No casualties were reported.
In several parts of the city, trees were uprooted and thrown onto the roadway. In addition, several pillars were knocked down, and the power supply failed. Some areas of the city were left without electricity and water.
To eliminate the consequences of the disaster, three crews from the emergency department arrived at the scene. A few hours later, the electricity supply was restored.
In addition, on June 23, in the Sariasia district of the Surkhandarya region, several buildings were damaged as a result of the hurricane.
In particular, after a severe storm in the Khonjiza mahalla, the roofs of more than 20 residential buildings were demolished. The roof of secondary school No. 85 was seriously damaged.