Construction of another overpass in Tashkent to be completed soon
The subway construction work at the intersection of Kipchak Street and the "Tashkent – Angren" railway in the Sergeli district is coming to its end.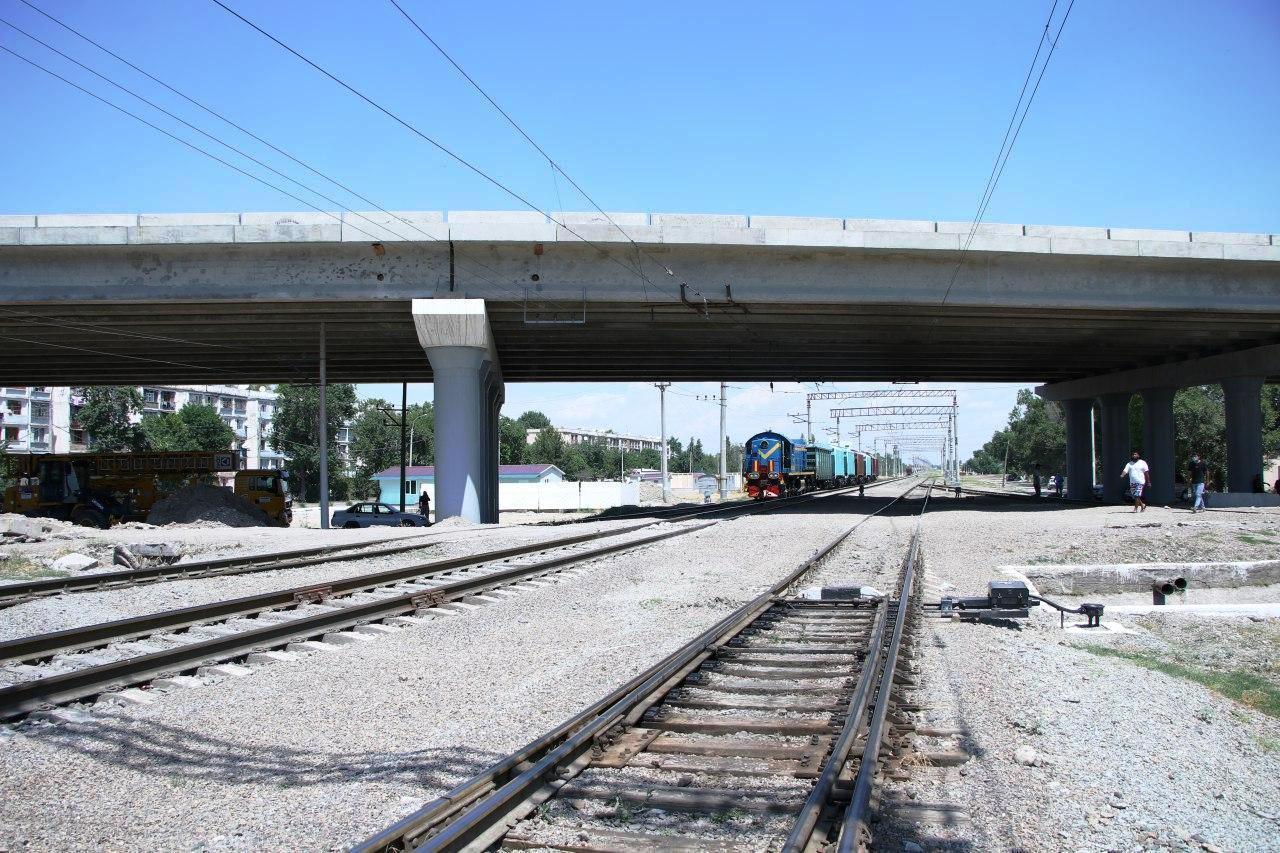 According to the press service of the Transport Ministry, the total length of the overpass is 772.5 meters, the width is on average 28 meters, and it is about 9 meters above the railway. The elevated part of the structure is 445.3 meters long and its height is approximately 8.2 meters.
According to the estimates, currently, 90 percent of work on the construction of this overpass has already been completed and it remains to do finishing work: pave the roads, detach and improve pedestrian crossings.
Earlier, Tashkent put into operation its three-level transport junction on May 20. President Shavkat Mirziyoyev took part in the opening ceremony.
The junction consists of 3 levels: the length of the lower tunnel part is 593 meters, the ring-shaped middle part is 29 meters long, while the overpass stretches 502 meters. The tunnel and overpass have six lanes, whereas the middle level is a five-lane road.