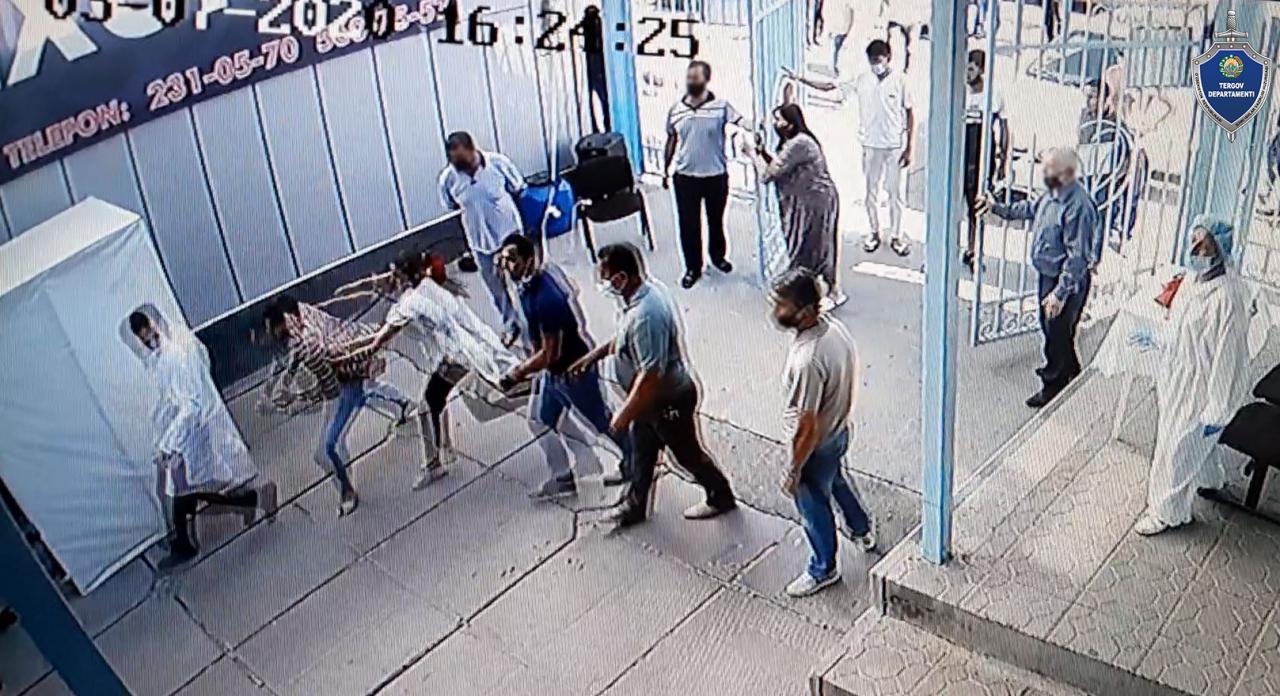 In Samarkand, a 26-year-old man beat a doctor and a security guard at a multidisciplinary medical center, demanding that his car should be allowed into the institution's courtyard, the press service of the MIA Investigation Department reported.
According to the results of the preliminary investigation, on July 3, 26-year-old Kh. K., being near the gates of the regional multidisciplinary medical center on the Mirzo Ulugbek Street in Samarkand, demanded that a 20-year-old F. M., the center's security guard, should let him enter into the institution in his car to pick up his father. After that he quarreled with the security guard and the clinic's 46-year-old doctor F. M. During the fight, Kh. K. inflicted them bodily injuries.
According to the conclusion of the forensic medical examination, F. M. (20-year-old) has injuries of soft tissues and a fracture of the nasal bones, which relate to light bodily injuries resulting in a short-term health disorder.
Doctor of the center F. M. suffered damages to the soft tissues of the left cheek and lower jaw, he also had brain concussion.
On this fact, the Investigation Department of the Samarkand city DIA initiated a criminal case in relation to Kh. K. under Part 2 of Article 109 of the Criminal Code. An investigation is underway.