Hegelmann Transporte Company in Kaunas became the epicenter of coronavirus outbreak.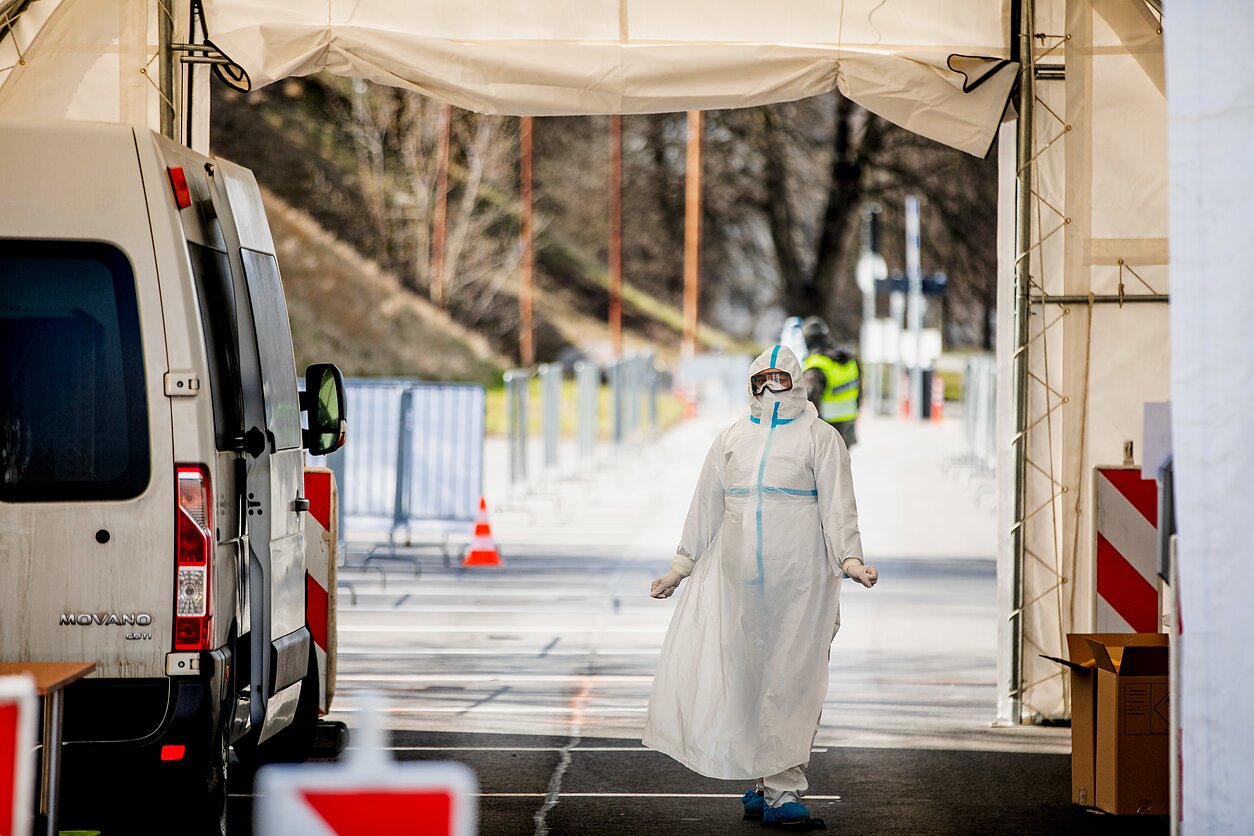 According to lrytas, the Uzbek citizen complained that he was not receiving any help. He threatened that he would go out and infect people.
According to the Uzbek, they are in a double room but do not know who is infected and who is not.
"If the test results are positive, let them treat us. We are not given any medicine. If we do not get it, we go into the city and start infecting everyone. Have them bring us some antibiotics. We came straight from work, we were just placed here and that is all," lrytas quotes the man's words.
The director of Abromishka Hospital, Vitalius Glamba, said that no Lithuanian citizen who had previously been in the hospital had made any complaints.
"They should be grateful that Lithuania takes care of them and gives them the necessary assistance," he said.
According to LRT, 21 cases of coronavirus infection have been confirmed in Lithuania in the past 24 hours. Sixteen new cases were reported in the Kaunas Transport Company, where truck drivers from Uzbekistan got infected.
"Specialists have reported that the persons who work at the Hegelmann Transporte Company have probably got infected in Uzbekistan," the publication says.
Today, July 16, the Prime Minister of Lithuania, Saulius Skvernelis, stated that the country will introduce mandatory testing for coronavirus and two-week isolation for visitors from third countries, the Lithuanian Courier reports.
"The infection case in Kaunas, including citizens of Uzbekistan, clearly showed that we should improve the procedure for the arrival of foreigners in Lithuania. The solution is to introduce mandatory testing on COVID-19 and two-week isolation for visitors from third countries that are not members of the Organization for Economic Cooperation and Development (OECD)," he said.
The Prime Minister of Lithuania also reacted to the behavior of the Uzbek.
"I want to make this point very clear. We will not tolerate such threats as are reported by the media. The claims such as "I will go to the city and infect others" will be reacted strictly and fundamentally. The visa for such individuals will be canceled, they themselves will be deported from Lithuania," said Saulius Skvernelis.
According to him, the police are investigating the case.