Abdulaziz Kamilov invites CA countries to develop a program to combat the pandemic and its consequences
On July 16, Minister of Foreign Affairs Abdulaziz Kamilov took part in the first ministerial meeting "Central Asia – China" in a videoconference format.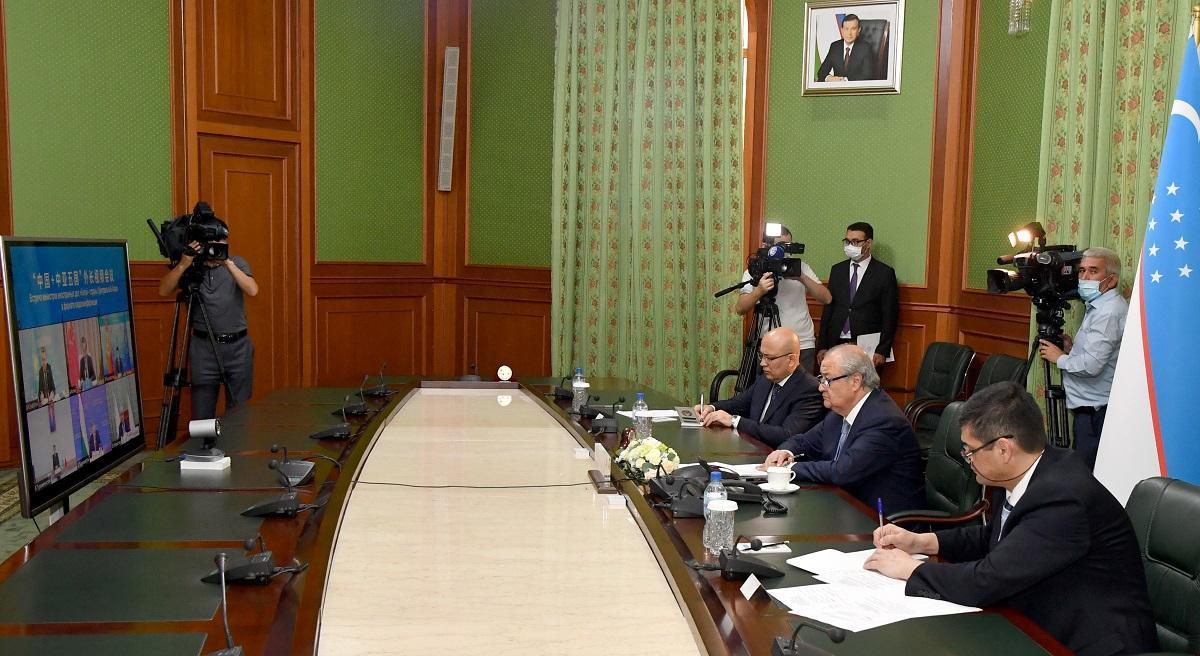 The event was attended by the Foreign Ministers of the People's Republic of China Wang Yi, the Republic of Kazakhstan – Mukhtar Tleuberdi, the Kyrgyz Republic – Chingiz Aidarbekov, the Republic of Tajikistan – Sirojiddin Mukhriddin and Turkmenistan – Rashid Meredov.
The parties discussed topical issues of cooperation in the field of prevention, forecasting, curbing the spread, countering coronavirus infection, mechanisms for ensuring sustainable economic growth and industrial capacities of the Central Asian states and China, the MFA press service reported.
In order to increase the effectiveness of practical measures to counter epidemiological threats of a cross-border nature, the necessity of establishing regular interaction between medical specialists and specialized departments of the countries participating in this videoconference was noted.
They emphasized the relevance in the current conditions of combining efforts to support mutual trade and ensure food security, accelerate the pace of digitalization of the economy, as well as the formation of a diversified system of transport and transit routes.
The Uzbek side proposed to jointly develop a Comprehensive Program to combat the pandemic and its consequences, which includes the aforementioned areas of cooperation.
Abdulaziz Kamilov drew the attention of the participants to the importance of implementing specific innovative, infrastructure, transport-communication and energy projects to strengthen stability and growth in the well-being of the peoples of Central Asia and China.
During the talks, views on strengthening regional security and stability, including the restoration of the socio-economic infrastructure of Afghanistan, were also exchanged.