Khokim of the Andijan region Shukhratbek Abdurakhmonov took part in a briefing with the media and talked about the work being done to prevent the spread of the coronavirus infection in the region.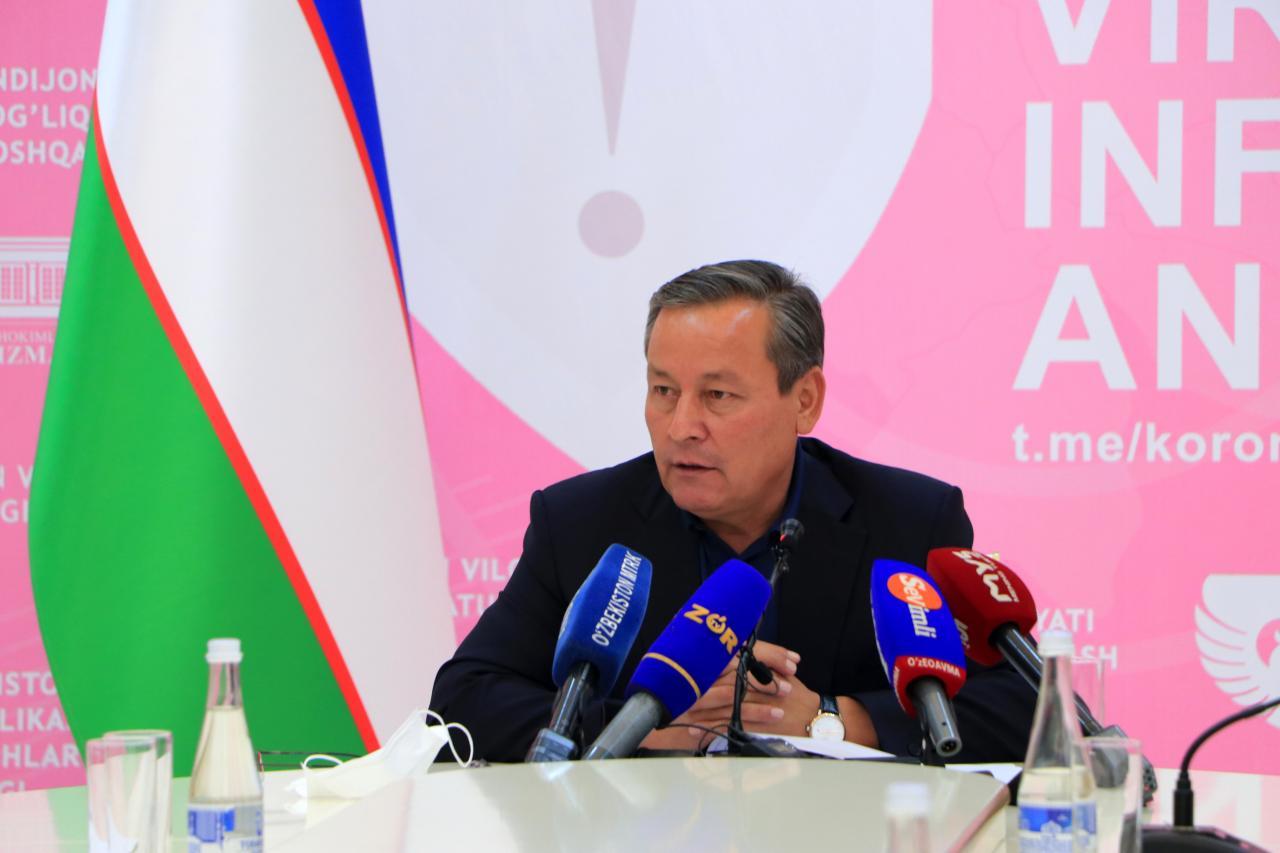 It is reported that the number of infected people in the region as of July 20, reached 738 (July 21 – 793 people) and 425 people (July 21 – 441 people) have completely recovered. Of the 738 people, 363 were citizens who entered the country from Kyrgyzstan through the border at the Dustlik checkpoint.
So far, 104,000 people in the region have been tested for the infection, so there are no problems in this regard. Moreover, it is reported that 10,000 rapid tests that determine the presence of coronavirus infection in 15-20 minutes is expected to be delivered to the region soon.
"Of the 313 patients currently being treated (as of July 21, the number of patients treated has reached 352), two are in critical condition (as of July 21, 1 dead). One of them has cirrhosis of the liver, and the other has diabetes. Doctors are doing everything possible. Six patients were diagnosed with pneumonia and their condition was moderately severe.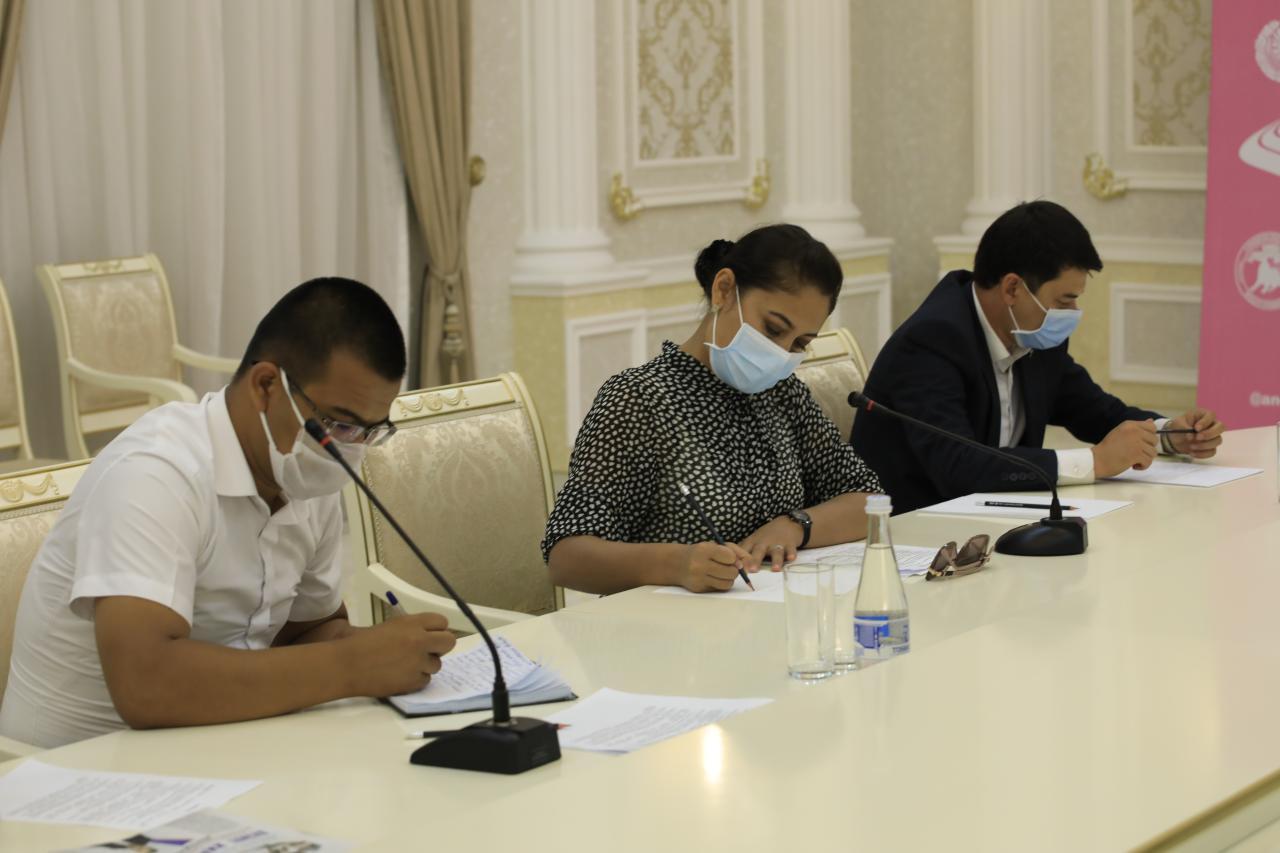 I thank the doctors in the region a thousand times; so far none of them complained that they are tired. They are doing their utmost.
We organized a special course on coronavirus treatment. Currently, we have 288 doctors in reserve and recruited 2,031 doctors and nurses for retraining courses. Andijan has no problems with medical staff," he said.
Abdurakhmonov noted that 2,000 additional beds are available in 8 public and 7 private hospitals in the region. In addition, there are 10,200 places in sanatoriums, camps and other medical facilities for quarantined citizens.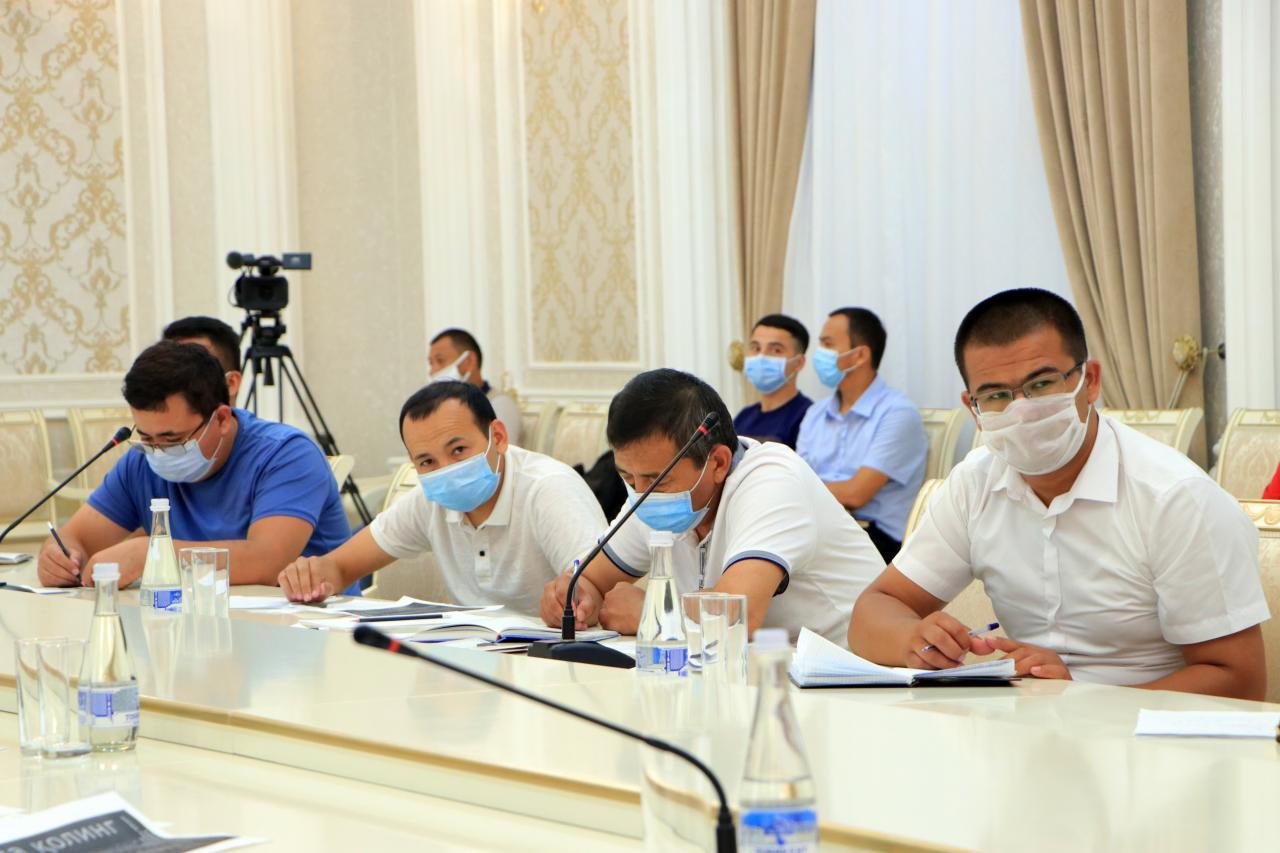 The region has a 3-month supply of 49 medicine types, 17 types of protective and medical equipment approved by the Ministry of Health for the treatment of patients with coronavirus infection.
In his speech, the khokim called on the population to be more vigilant and unite in difficult situations.