Audio recording on deducting from salaries of Internal Affairs officers as part of anti-coronavirus measures goes viral on social networks. MIA official comments
In recent days, there have been rumors on social media that MIA officers are being tortured, underpaid, and forced to fulfill the "daily plan". Interior Ministry spokesman Shohrukh Giyasov answered questions regarding this issue at the AIMC briefing.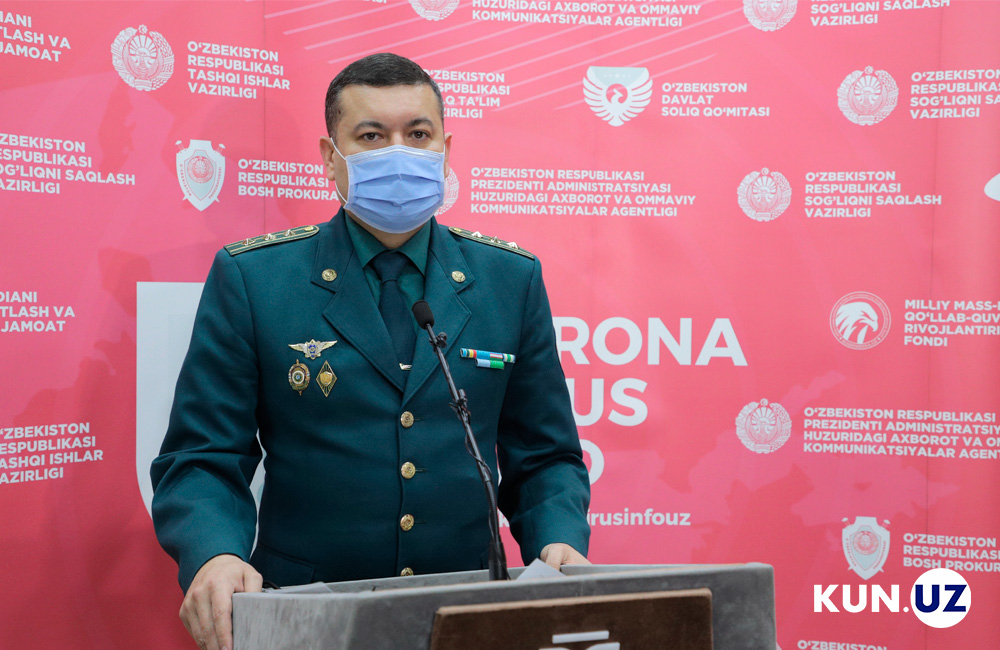 On July 26, an audio recording went viral on the Internet, in which Lieutenant Colonel Farrukh Kholov, Senior Inspector of the Crime Prevention Department at the Almazar district DIA, addressed to district employees and demanded that they should improve their work results.
In his address, Kholov noted that the Almazar district has very low performance in the preparation of administrative protocols against citizens, as a result of which district leaders are usually reprimanded at meetings.
According to Giyasov, the internal affairs system "has already got rid of such an undesirable method of work."
"Currently, such requirements are not imposed on our employees. If anyone has information on this, please call the hotline at 1102. We will take action against both the executor and the manager. Your privacy is guaranteed," he said.
On July 28, an audio recording of an unidentified man, who spoke as a police officer, was disseminated on social networks. It also said that the leadership would demand to bring "10 offenders" to the DIA building. It was reported that "after a 12-hours duty, 20 people will be taken to the barracks when they go to the DIA.
The voicemail reported that 15% of the 2 million soum salary was forcibly deducted due to the COVID-19 and 35% – to deal with the aftermath of the Sardoba tragedy.
An official from the DIA in Tashkent has not yet commented on the audio recording. At the briefing, the spokesman for the Interior Ministry expressed common concern on such issues.
"It's not easy for anyone right now. Of course, today the burden on law enforcement bodies has increased considerably. There are also police officers among those who are sick, who are in quarantine, and who have died from the disease. But in any case, law enforcement officers will do their job, and we have the power and means to do so," he said.
However, the claims about salary deductions were left unexplained.