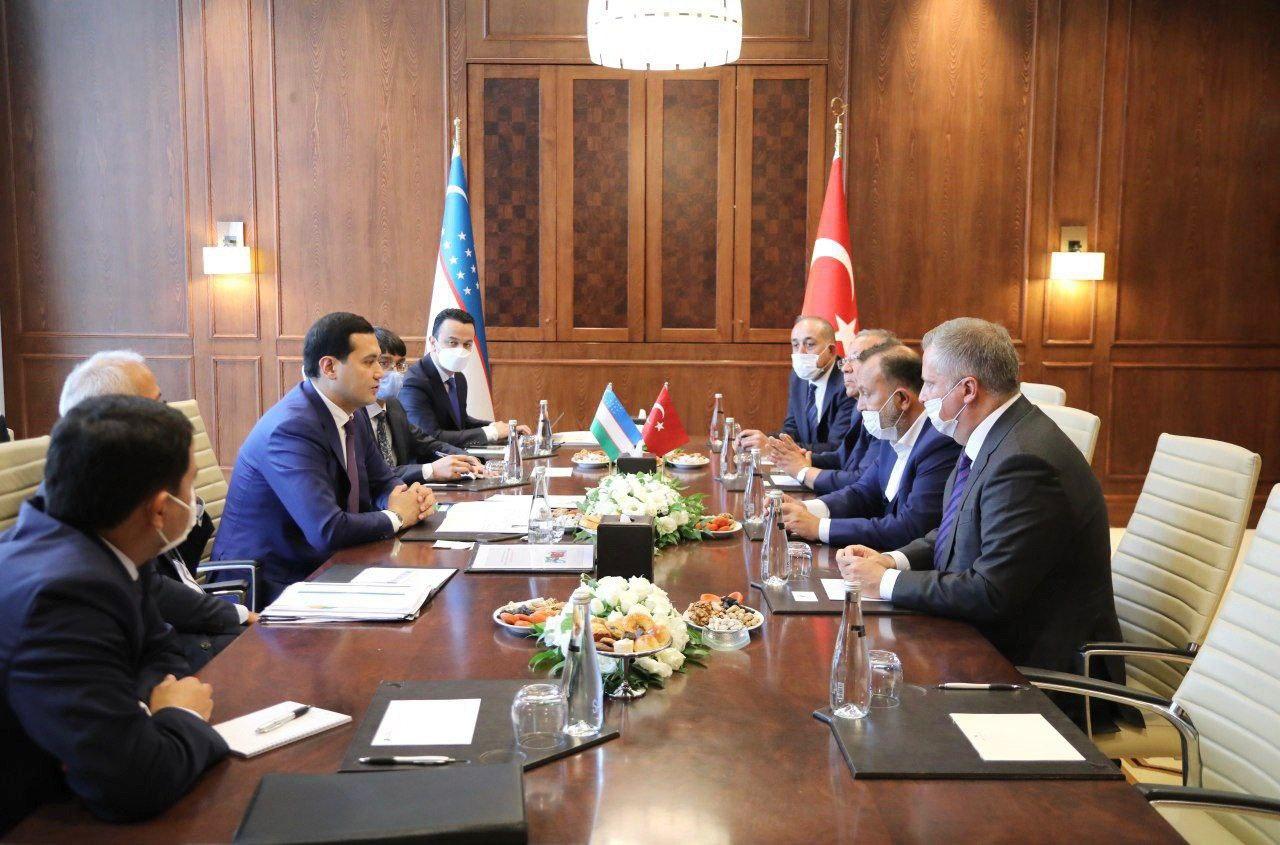 On July 27, the delegation of Uzbekistan led by Deputy Prime Minister – Minister of Investments and Foreign Trade Sardor Umurzakov held a number of meetings in Ankara with the heads of Turkish companies and commercial organizations, the MIFT press service reported.
In the course of the talks, the sides discussed issues of current interaction, opportunities for its expansion in the near future, and also worked out the existing issues within the framework of the implementation of joint projects and initiatives.
During the conversation with the Halkbank CEO Osman Arslan, the preconditions for organizing the Bank's activities in the Uzbek market were considered.
The sides also touched upon the prospects for the participation of the bank in the privatization of the state share in commercial banks of Uzbekistan, as well as the opening of credit lines to Uzbek banks to co-finance promising investment projects in Uzbekistan.
At a meeting with the Aksa Enerji CEO Cemil Kazancı, current issues related to the project for the construction of a thermal power plant with a capacity of 240 MW in the Tashkent region, the cost of which is $60 million, and measures to accelerate its implementation were discussed. The parties also considered the prospects for expanding investment cooperation by attracting the company to industrial production in the electric power industry, as well as participating in the implementation of projects in the hotel business.
The substantive dialogue with the Board Chairman of the Cengiz Holding Company Mehmet Cengiz allowed to comprehensively consider the prospects for investment cooperation in the field of construction, energy, mining, aviation and tourism, as well as in the field of insurance.
Negotiations with the founder of the textile company Agarta Tekstil N. Yildiz allowed discussing opportunities for establishing investment cooperation through the creation of joint ventures in Uzbekistan, which will quickly launch the production of high-quality products under well-known brands that are in demand in world markets.
The meeting with the founder of the company Kahve Diyari E. Uzegen, which currently includes 120 franchised coffee houses in 48 regions of Turkey, became fruitful. The Turkish side expressed its readiness to take part in the implementation of joint projects in Uzbekistan, in connection with which an agreement was reached on establishing contacts with potential Uzbek partners.