People extracting stones with gold particles detained in Navoi 
Police officers of the Uchkuduk district DIA in the Navoi region are conducting investigative activities.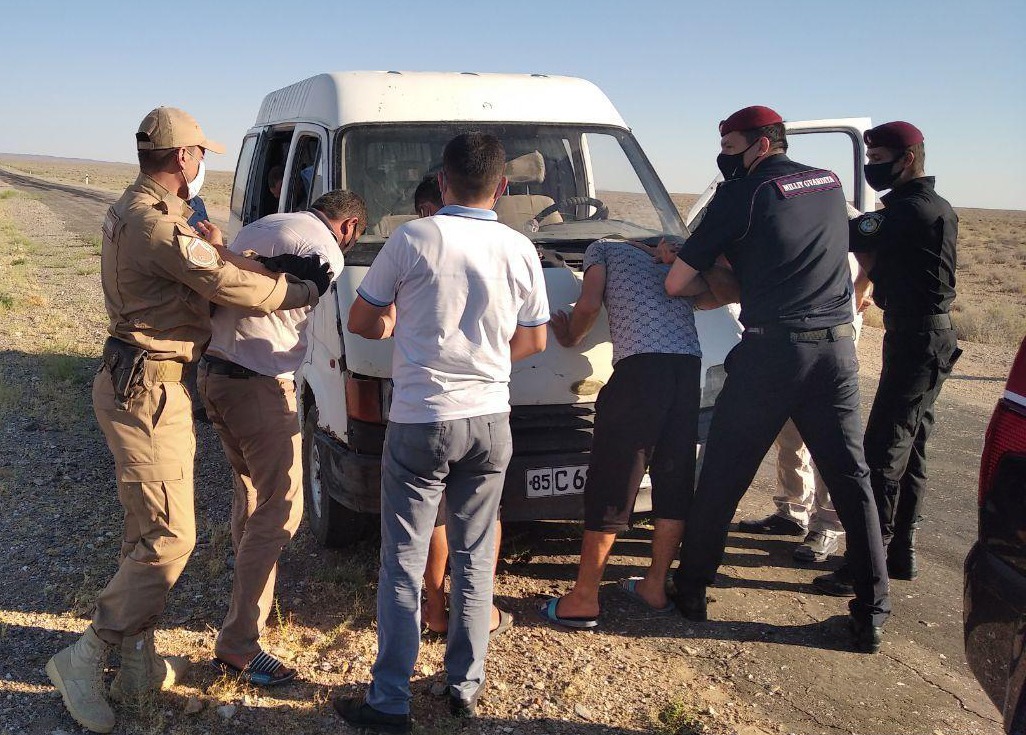 In the Navoi region, National Guard officers and DIA employees have conducted an operative event, the press service of the National Guard reported.
As a result, residents of the Khatirchi district T. J. and Sh. M., who were illegally extracting stones containing gold particles from an old gold mine called "Aygul-partiya", located in the Altintou mahalla of the Uchkuduk district, were arrested.
Reportedly, citizen T. J. was stopped while he was carrying small stones with gold particles weighing 1,264 kg, placed in 17 bags, in his Ford car. Similarly, citizen Sh. M. was also stopped when he was transporting 1,654 kg of stones, placed in 33 bags, in his Ford car. On these facts, a protocol was drawn up with the participation of witnesses.
When these stones with gold particles were examined by specialists, it was identified that the stones weighing 1,264 kg, illegally acquired by citizen T. J., contained 148 grams of gold worth 89,000,000 soums (at a fixed price of 604,863.5 soums per 1 gram). Also, the stones acquired by citizen Sh. M. weighing 1,654 kg contained 234 grams of gold worth 141,000,000 soums.
Currently, the case is being investigated by police officers of the Uchkuduk district DIA.