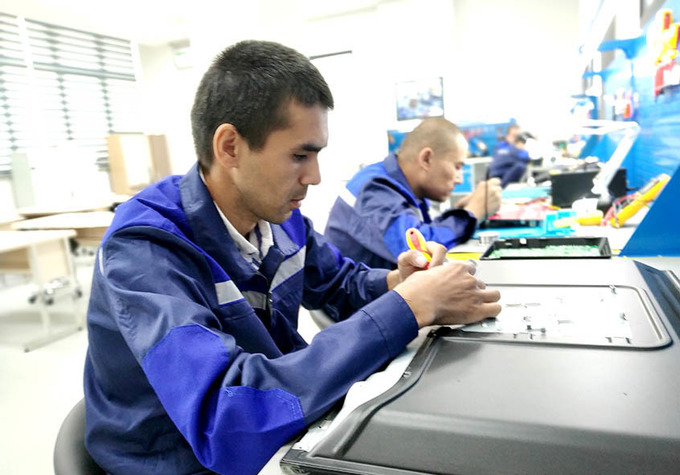 Starting January 1, 2021, professional qualification of graduates of the "Ishga Marhamat" ("Welcome to work") monocenters and vocational training centers will be evaluated in accordance with the Worldskills standard. This is stated in the presidential decree.
Those who passed the attestation will receive a Skills Passport, recognized both in Uzbekistan and abroad.
The Ministry of Finance has been instructed to ensure the evaluation of graduates of the mentioned centers on the basis of the Worldskills standard, to arrange the issue of Skills Passports to those who graduated and successfully passed the attestation, and to form the unified register of graduates with qualifications.
The document issued by "Ishga Marhamat" monocenters and vocational training centers, confirming the completion of the graduates' education, as well as Skills Passports are equal in status with the diploma on secondary specialized vocational education.
The State Employment Assistance Fund provides the following benefits to graduates who have undergone training at non-governmental vocational training institutions, have received a professional qualification certificate (Skills Passport) according to Worldskills standard and other international standards:
Reimbursement of the training and the examination costs;
Incentive subsidies for attracting people to entrepreneurship and self-employment;
Letter of referral for obtaining preferential credit for starting up a business.