A girl was arrested in Samarkand for fraudulently raising money for charity in the Telegram messenger and embezzling 10 million soums and $1,400.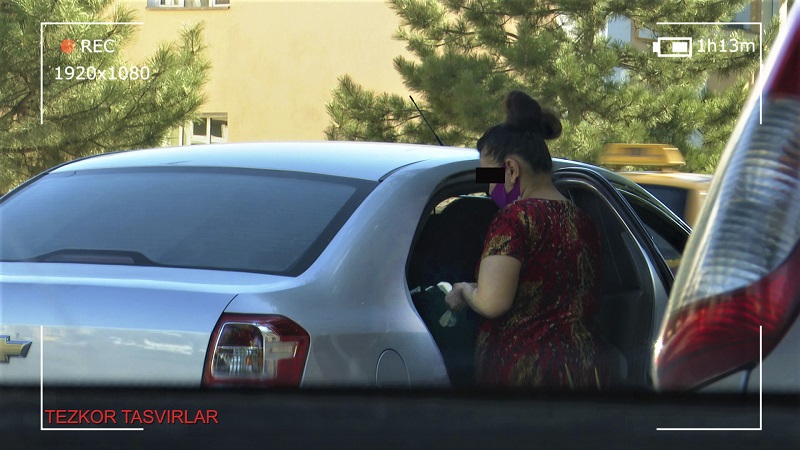 A charity group called "Help Ezoza" was created in the Telegram messenger, through which generous people were helping 3-year-old Ezoza to recover from a serious illness. "However, there is no justification for the actions of those who disguised the charity," the information service of the Tashkent regional DIA said.
On August 13, E. Gulmetov, the father of Ezoza, a resident of Chirchik, appealed to the head of the Tashkent regional DIA. According to him, an unidentified woman introduced herself as Ezoza's mother in the Telegram group "Help Ezoza" by appropriating information about Ezoza and embezzled the funds. Gulmetov asked to take appropriate action against the woman.
Investigators of the police department revealed that the woman had nothing to do with Ezoza and an operative measure was taken to prevent the crime.
Ezoza's father, who volunteered to help, became conditionally a "generous man", talked on the phone with an unknown woman on the Internet. During the conversation, the woman said that she was Ezoza's mother, she needed 25 million soums for her daily treatment.
After that officers of the Tashkent regional DIA were involved in the event. At 17:30, a man named Shavkat, who introduced himself as an employee of the police department, met with the "generous man", he was caught red-handed while receiving the agreed money.
During the investigation, it was identified that the person who introduced himself as an employee of the police department was Shavkat B., born in 1981 in Samarkand. Allegedly, he is engaged in passenger transportation on the route "Samarkand-Tashkent" and does not serve in any law enforcement agency.
During the interview with the detainee, it was identified that the unknown woman called him and said that she had 10 million soums and $1,400 in Tashkent, and he was asked to introduce himself as a police officer while receiving the money. In exchange, she agreed to pay 200,000 soums as a postal service.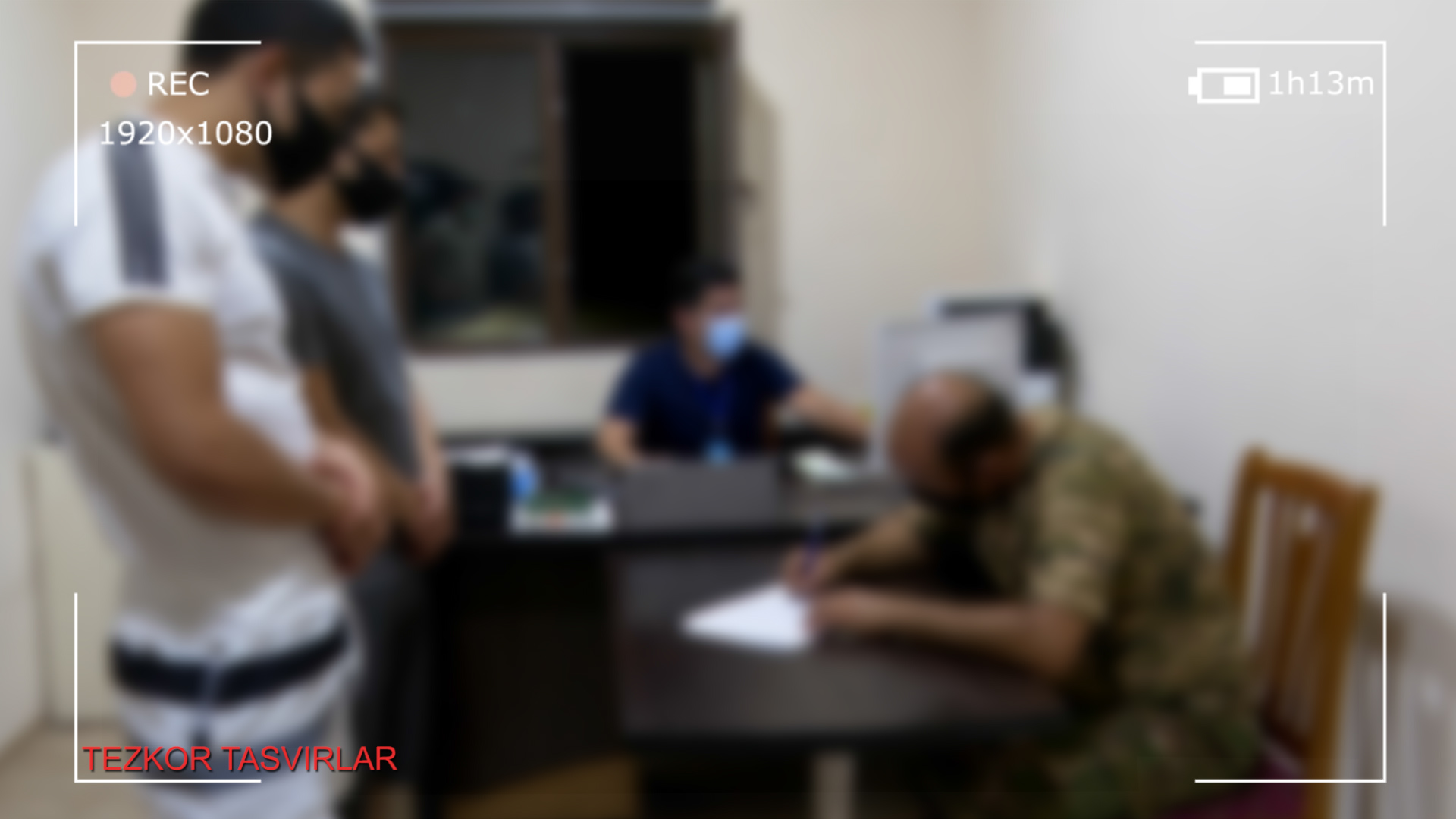 The driver Shavkat B. voluntarily agreed to take part in the operative event.
On August 14, in Samarkand, the woman was detained on suspicion of fraud while receiving money from the driver (Shavkat).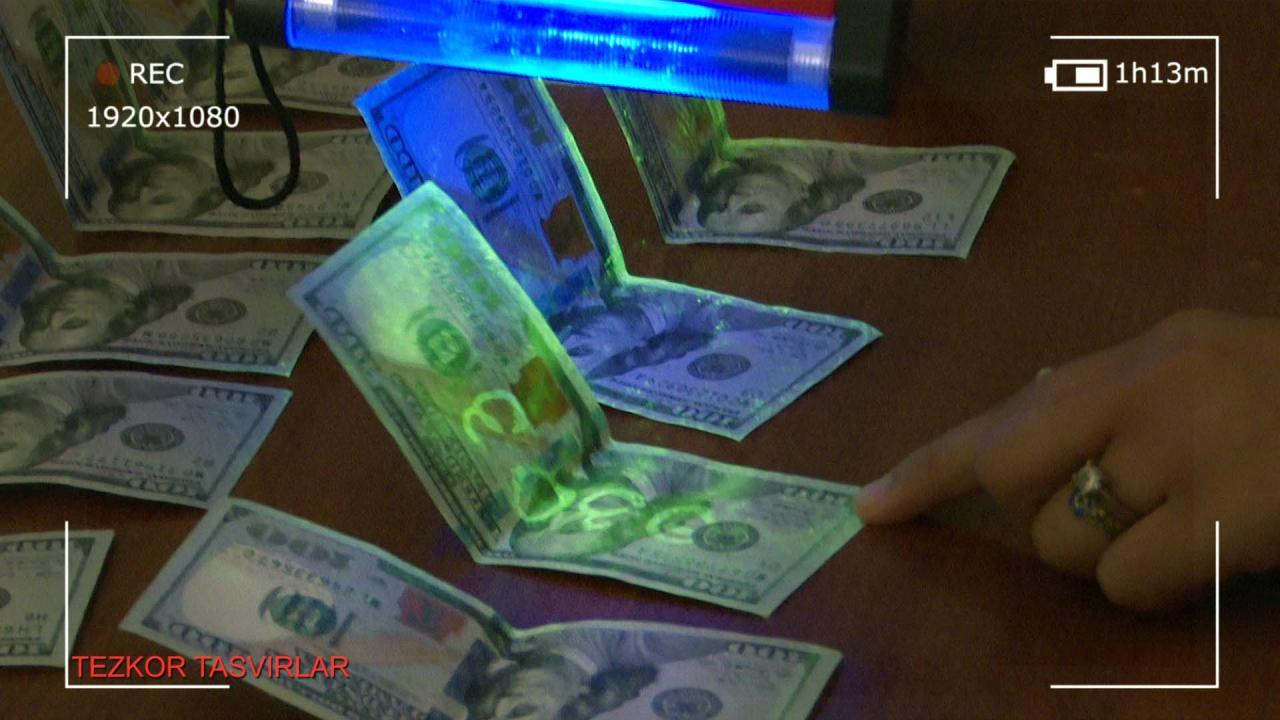 The suspect was identified as M.M., born in 2001, residing in Samarkand.
During the interrogation, it was revealed that she was active in Telegram and used 8 different profiles, 4 of which were opened from U.S. mobile numbers.
Currently, the Kibray district DIA has opened a criminal case against M.M. under Paragraph a, Part 2 of Article 168 of the Criminal Code. Preliminary investigations are underway.