Another private employment agency deceived people for almost 9 billion soums
On September 21, dozens of citizens who could not receive money from the "Profelite IMP xususiy bandlik agentligi" LLC gathered in Tashkent. Dissatisfied with the delay in collecting their money, people came to meet with the Prime Minister.
Ibrokhim Jonuzokov, the head of the "Profelite IMP xususiy bandlik agentligi" LLC, has been charged in absentia under Article 168-3 (Paragraph "b") of the Criminal Code (repeated or dangerous recidivist fraud) and a precautionary measure in the form of arrest has been applied against him. He has been placed on the wanted list. Reportedly, he embezzled billions of soums by saying that he would send citizens to work in South Korea within six months.
According to investigative documents, Ibrokhim Jonuzokov set up the "Profelite IMP" private employment agency between January 2017 and August 2019, promised to send more than 300 citizens to work in South Korea. He collected about 9 billion soums from them and spent the money on his personal needs.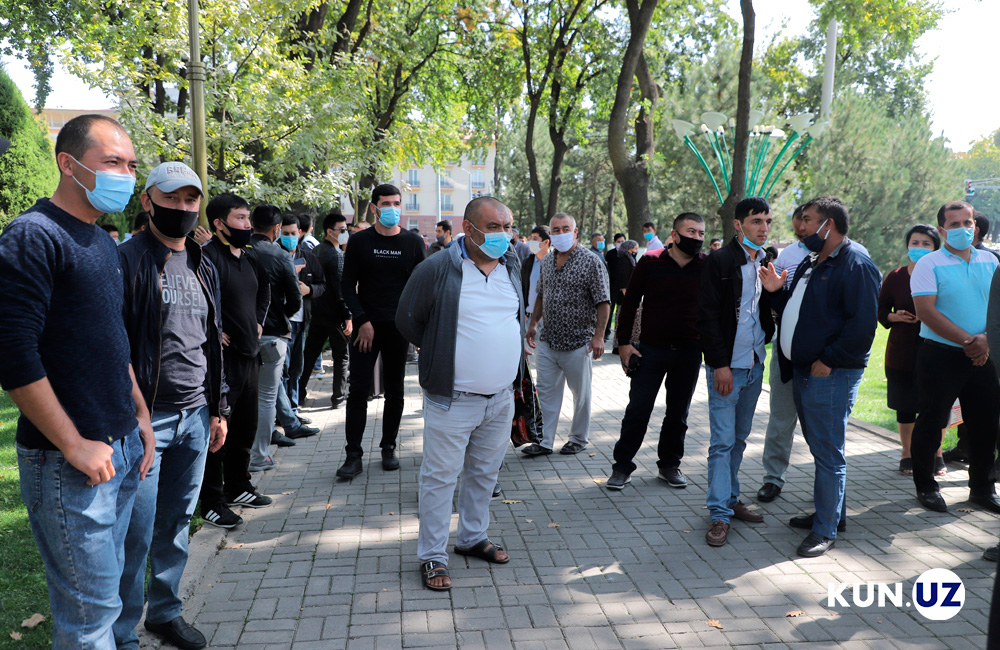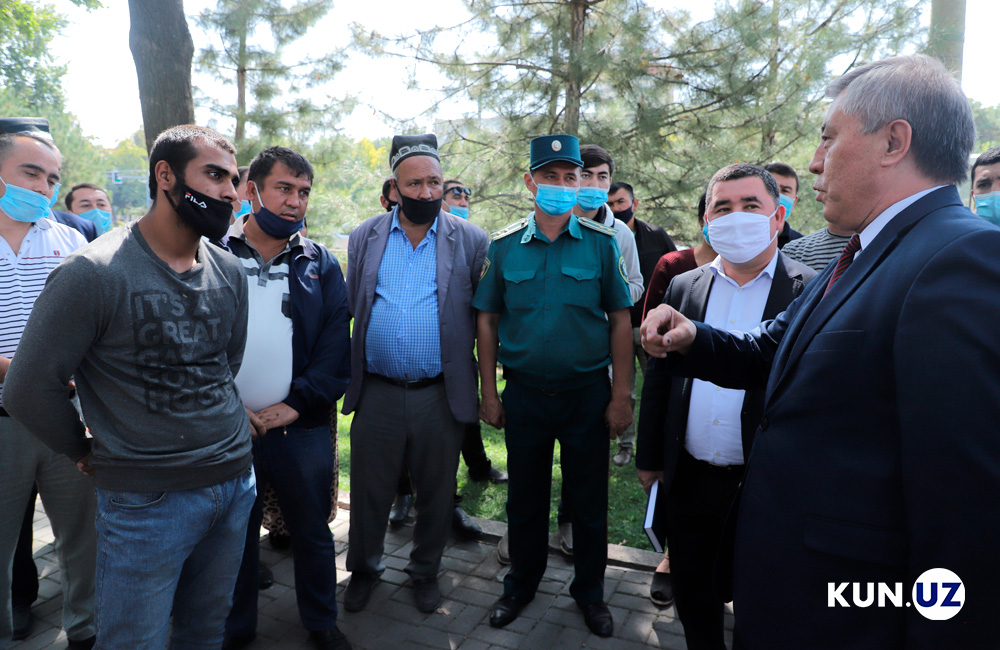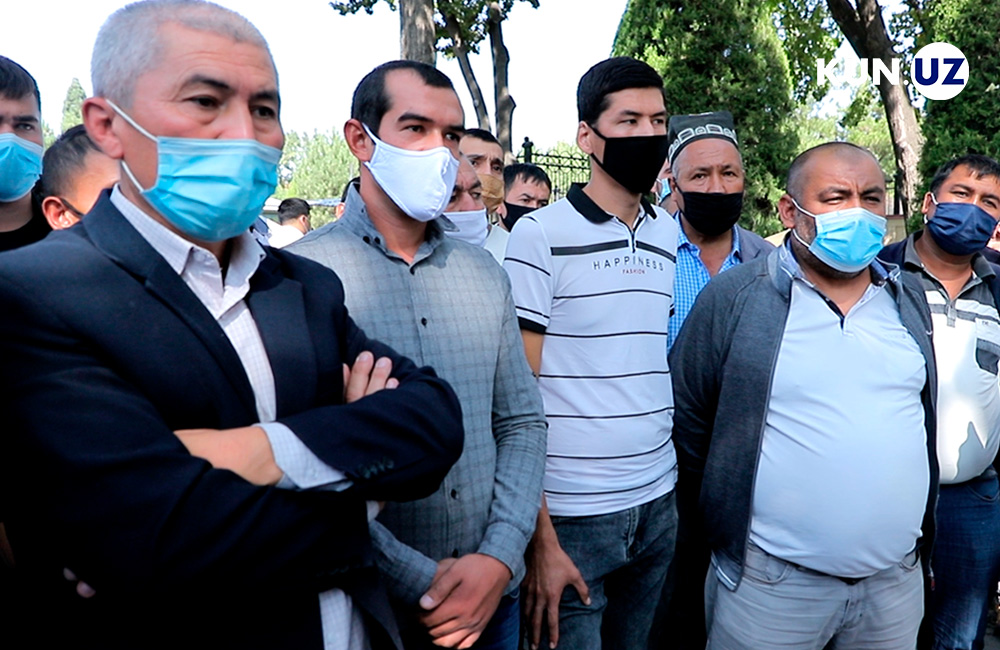 On September 14, the Sergeli district court on criminal proceedings ruled the case and announced that the verdict would take effect on September 24. Once the judgment enters into force, it will be enforced.
It was established that the damage amounted to about 9 billion soums. But the employment agency has no property other than $50,000 which was deposited in the ministry's account and a Lacetti car.
The available funds will be returned to the citizens proportionally, the court ruling says.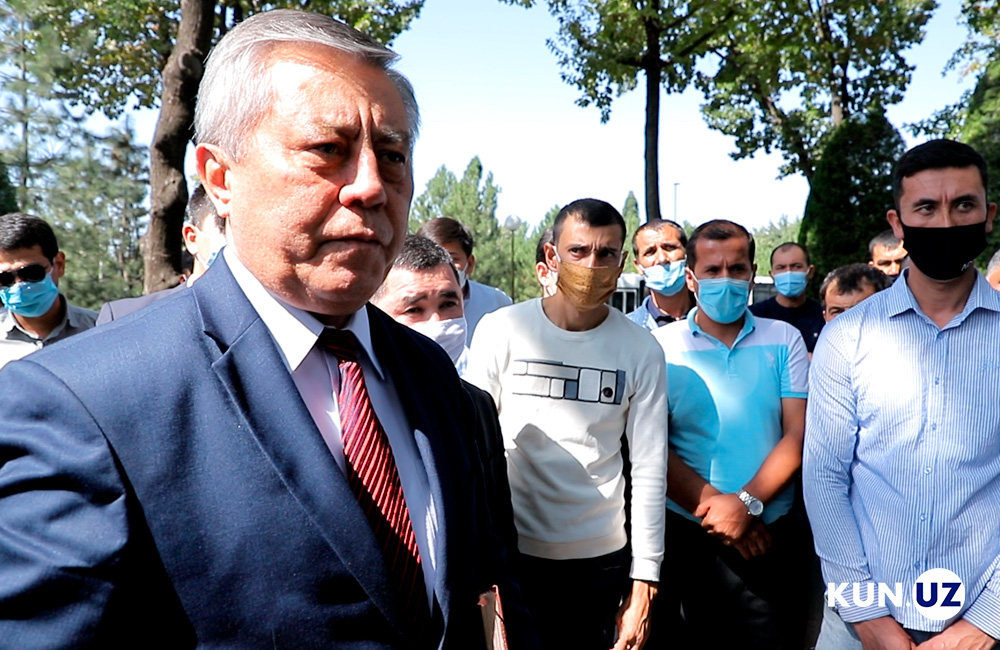 According to the Deputy Minister of Employment and Labor Relations Bakhodir Umrzakov, who came to meet with the citizens, the damage caused to them will be fully compensated. The additional part of the damage will be reimbursed through the Fund to support and protect the rights and interests of citizens working abroad. It was announced that the funds will be transferred from the state budget.
Kun.uz correspondent, who was at the scene, reported that the protests were heard by government officials and it was agreed that 5 people would be selected from among the citizens and received by the Prime Minister.