Anti-Coronavirus Staff member tells when coronavirus symptoms appear
Clinical symptoms of the coronavirus infection are detected on average within 5-6 days after one contracts the disease.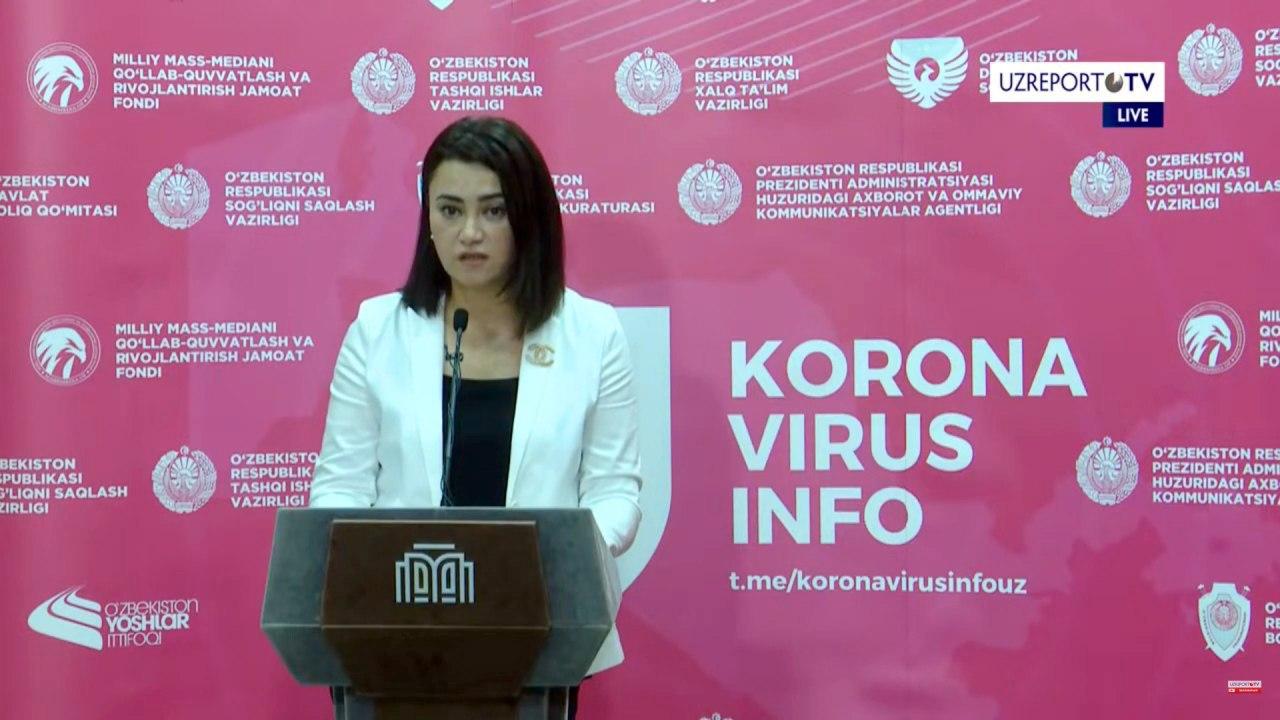 This was reported by Barno Abdusamatova, a member of the Anti-Coronavirus Staff, at a briefing held at the Agency for Information and Mass Communications.
"The average time period from the moment of infection to the development of clinical symptoms is about 5-6 days," she said.
Abdusamatova noted, however, that this period could vary from 1 to 14 days.
According to data from the Ministry of Health, in Uzbekistan, the total number of recovered has reached 55,318 and the number of death cases – 482. The number of active cases is 2,887, with 565 patients being in serious, and 301 – in critical condition.