Uzbekistan, IAEA to enhance cooperation
The Ambassador of Uzbekistan to Austria, Abat Fayzullayev, presented his credentials to the Director-General of the International Atomic Energy Agency (IAEA), Rafael Grossi, as the permanent representative to the IAEA.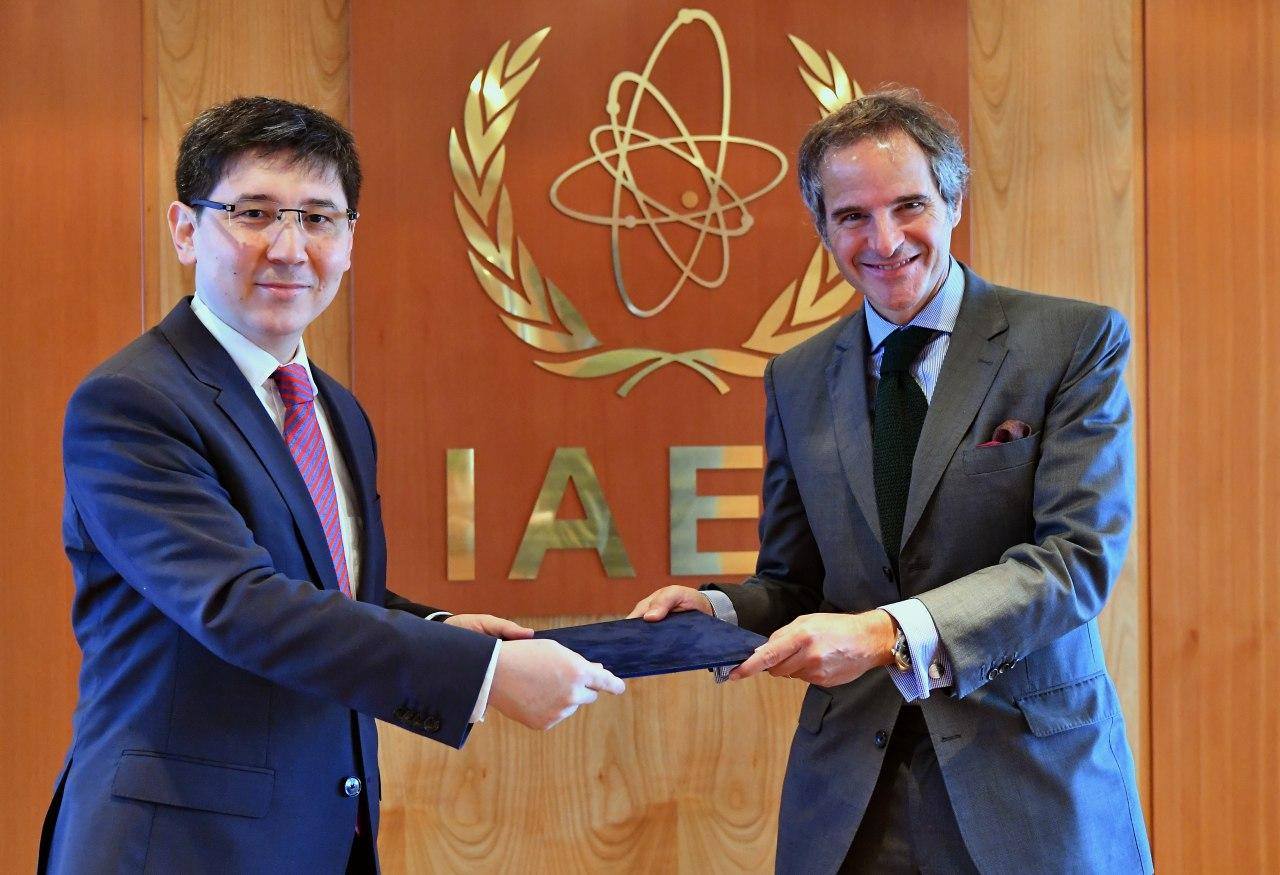 "Underlining the successful cooperation in preparation for the upcoming mission on an integrated assessment of the nuclear infrastructure of Uzbekistan, the Director-General of the IAEA expressed readiness to provide assistance in the construction of the nuclear power plant in the Republic," the press office of the Foreign Ministry reports.
Rafael Grossi emphasized that Uzbekistan has done great work in ensuring nuclear and radiation safety of facilities, achieved considerable progress in developing cooperation in healthcare and may further enhance collaboration in the field of nuclear science and technology application, particularly in the agricultural sector.
The parties expressed mutual determination in the implementation of a number of joint projects postponed due to the pandemic.
It was noted that this year alone, the IAEA assisted in the fight against COVID-19 by donating coronavirus test systems worth 405,000 euros to three medical facilities. In addition, within the framework of technical cooperation projects, the Tashkent Institute of Endocrinology has been provided with a multifunctional diagnostic gamma camera. It was also planned to supply modern radiation therapy equipment to the Namangan Cancer Centre and equipment for the training laboratories of Samarkand State University. The value of the equipment is estimated at 1 million euros.