According to STV, $29,900 in counterfeit bills was seized.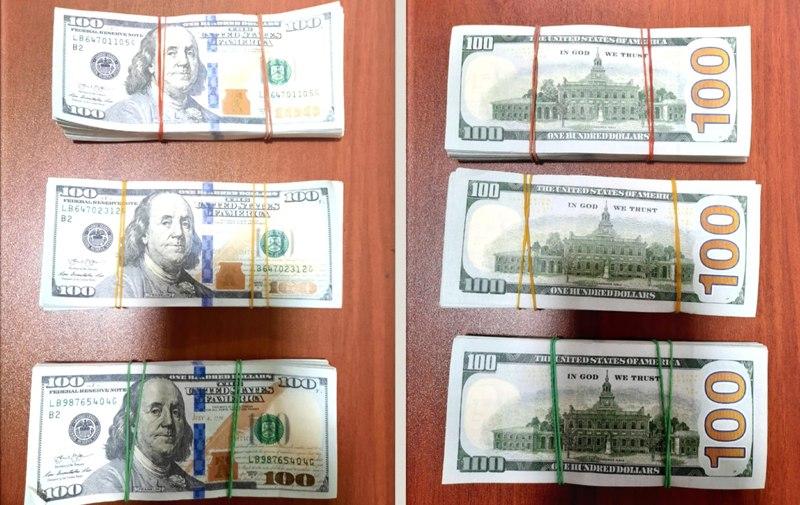 In order to prevent counterfeit banknotes from entering into circulation, the staff of the Anti-Smuggling and Customs Audit Department of the State Customs Administration for the Samarkand region conducted a mobile operation at the checkpoint "Yuqori nuqta" in the Bulungur district.
At the checkpoint, the law enforcement officers stopped an ISUZU car, traveling along the Samarkand-Tashkent route. During the inspection of the vehicle in the presence of witnesses, the officers found $29,900 in the car.
It was established that this money was counterfeit, as the serial number in all the banknotes was the same. The counterfeit bills were temporarily seized as evidence until the situation is clarified.
The investigation is ongoing.