Five cities of Russia, including Moscow, open free language courses for labor migrants from Uzbekistan.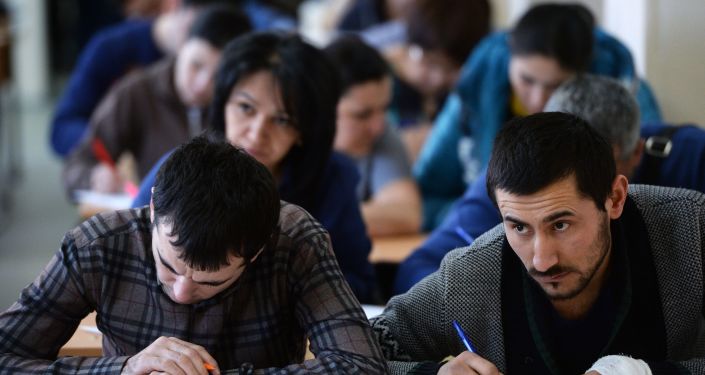 "In 72 hours, they will be able to talk and understand Russian. I can guarantee this based on the results of our graduates," said the Russian language teacher, the deputy dean of the RUDN Institute of Advanced Training, Yekaterina Kulikova.
As Mir24 reports, the courses are organized in Moscow, Yekaterinburg, Novosibirsk, St Petersburg and Kazan.
"The training courses are free of charge. The government covers the expenses, and it is in the interest of the citizen to be a qualified specialist because this can influence his income level," noted the leading specialist of the Agency for External Labor Migration under the Ministry of Employment and Labor Relations of Uzbekistan Mashrab Madrakhimov.
Professional terms are also part of the curriculum, as it is noted that migrants should be aware of the intricacies of their work.