Number of pensioners in Uzbekistan increased by 108,000 in Jan-Sept 2020
Off-Budgetary Pension Fund under the Ministry of Finance has provided information on the work done in January-September 2020.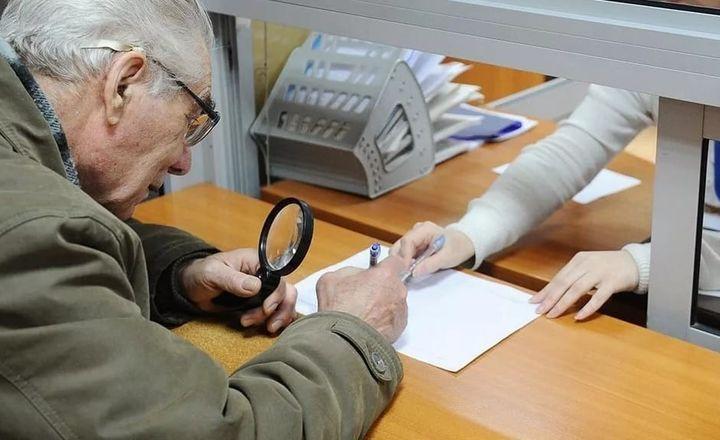 The revenue plan of the Pension Fund for January-September 2020 amounted to 14,727.5 billion soums, the execution of which amounted to 15,267.6 billion soums (including non-tax revenues in the amount of 135.6 billion soums) or 103.7% of the established parameter.
As of October 1, 2020, the total number of pensioners and recipients of allowances reached 3,785,520 (more by 107,779 people compared to the beginning of the year), their share in the total population was 11.1% (3,399,928 pensioners and 385,592 recipients of allowances).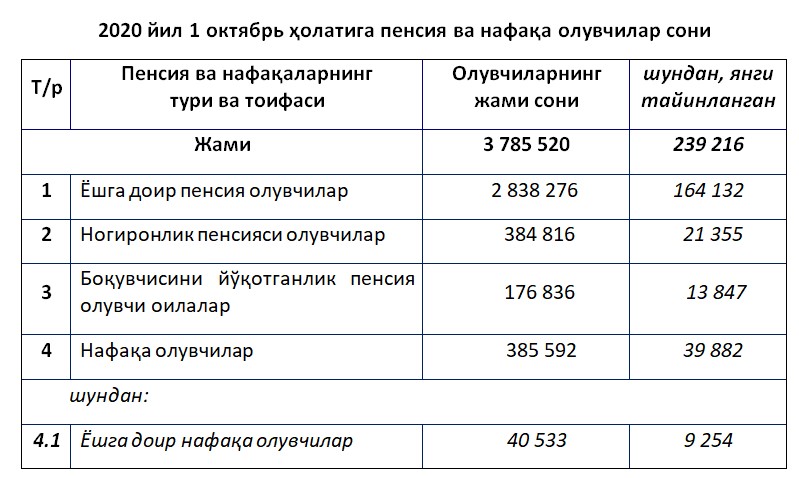 As of April 20, 2020, overpayments in the amount of 25 billion soums, identified as a result of inspections, were written off.