Uzbekistan establishes a consulate general in Guangzhou
Uzbekistan has opened a Consulate-General in Guangzhou, Dunyo IA informs.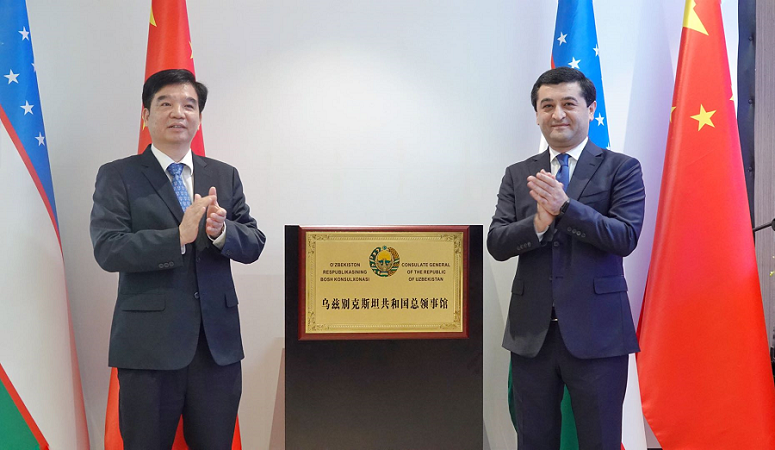 The opening ceremony was attended by the Uzbek Ambassador to the People's Republic of China, Bakhtiyor Saidov, the leaders of the People's Government of Guangdong Province and Guangzhou City, as well as representatives of the business, social and expert circles of the province and our compatriots.
Saidov noted that the opening of the Consulate-General would give further impetus to the development of multifaceted relations between the countries, the growth of mutual trade.
It was noted that being a major industrial, financial and transport center, the city of Guangzhou played a key role in developing interregional links, strengthening cooperation in such areas as trade, economy, investment, energy, transport communications and others.
The Consulate General District includes the provinces of Guangdong, Fujian, Hunan, Hainan and the Guangxi Autonomous Region of China.
Representatives of the Bureau of Commerce and major companies from the province of Guangdong attended the presentation of the investment, export and tourism potential of Uzbekistan during the opening ceremony.