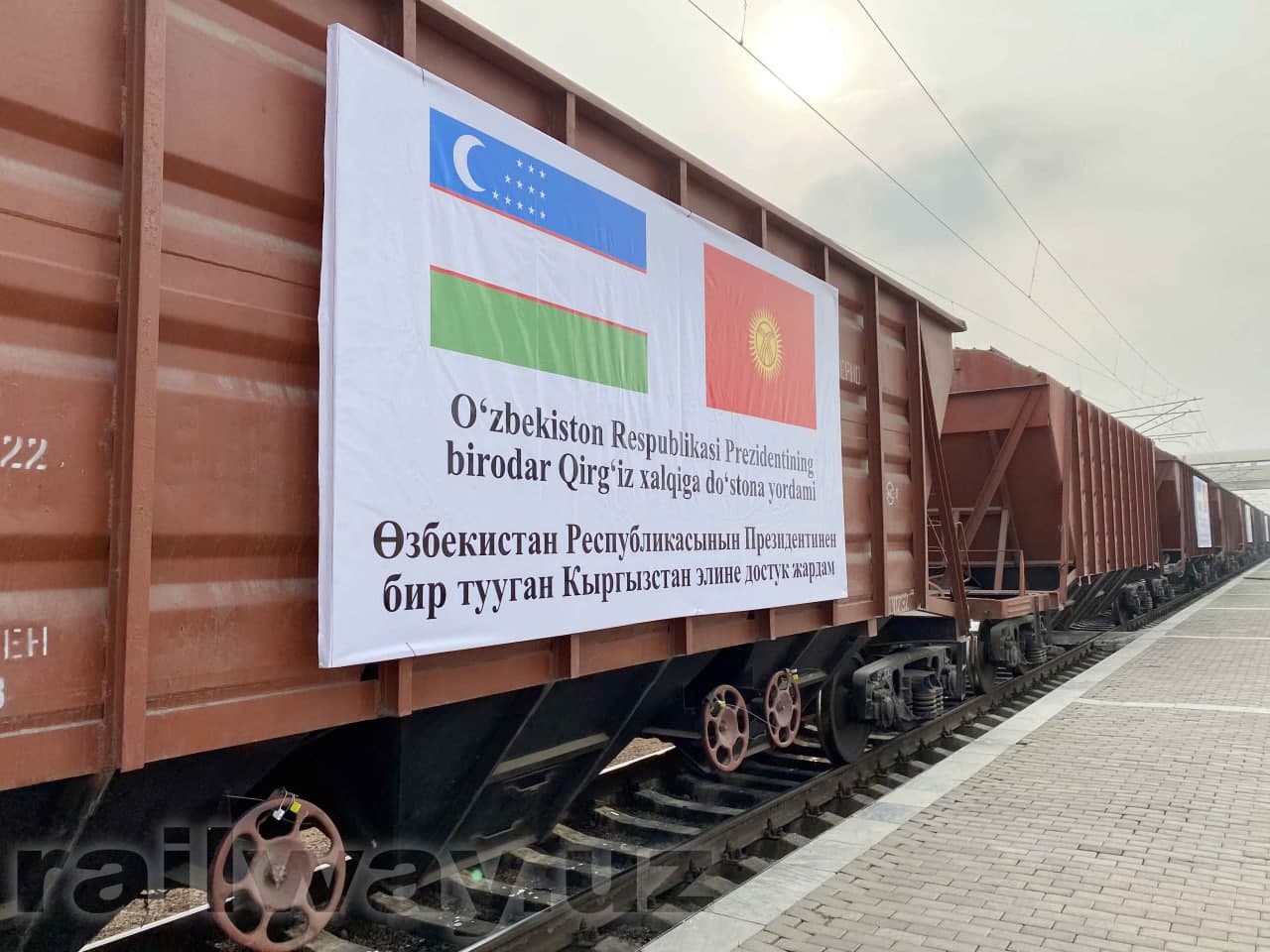 Uzbekistan has sent another batch of humanitarian aid to the Kyrgyz Republic, the press service of JSC Uzbekistan Railways reported.
The humanitarian assistance is sent to support the Kyrgyz people during the current situation caused by the pandemic. The train loaded with 3,000 tons of wheat arrived at the Andijan railway station and will be delivered to the city of Osh, the company said.
Earlier on November 15, Uzbekistan sent medical supplies to Kyrgyzstan to help fight the coronavirus.
The consignment included 100,000 pairs of disposable medical gloves and 10,000 medical overalls, 2,000 medical goggles, 10,000 test kits, 5,000 boxes of Remdesivir and 1,000 boxes of Heparin, 4,000 units of sodium chloride, as well as syringes and others.