At a plenary session of the Legislative Chamber of Oliy Majlis, MPs considered the draft law "On the state budget of Uzbekistan for 2021" in the first reading.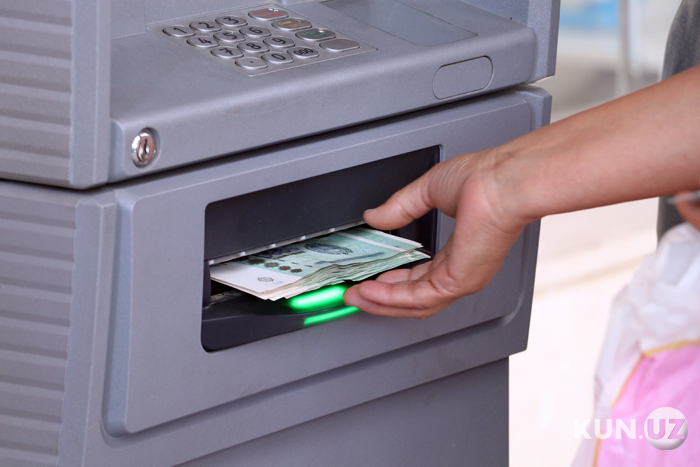 During discussions with the participation of government representatives led by Prime Minister Abdulla Aripov, a member of the "Adolat" faction, Shukhrat Polvonov, drew the attention of the meeting participants to the fact that when citizens cashing out their money (wages and similar income) at ATMs, a commission for banking services is withheld in the amount of 1 percent.
Polvonov said that today the wages of the population and payments equivalent to it have been almost completely transferred to bank cards, according to regulatory legal acts, money on bank cards is equated to cash, but commercial banks, when withdrawing money from such cards through ATMs, withhold commission of 1 percent.
The deputy gave the following example. If 10% of the population cashes out an average of 1 million soums a month, then 30 billion soums a month and 350 billion soums a year are withheld in favor of banks.
"According to the legislation regulating the activities of banks, in the process of withdrawing money from plastic cards, a maximum amount of commission is set at 1 percent for banking services. Why commercial banks are still rendering their services at this maximum rate?" the deputy inquired.
Chairman of the Central Bank Mamarizo Nurmatov replied that this practice was introduced to reimburse for the provision of ATM services to the population, and said that the deputy's claim would be studied by the Central Bank and the Antimonopoly Committee.
In addition, PM Abdulla Aripov also commented on the deputy's statement. According to him, this issue will be discussed during the preparation of the bill for the second reading, and the issue of its reduction will be considered.