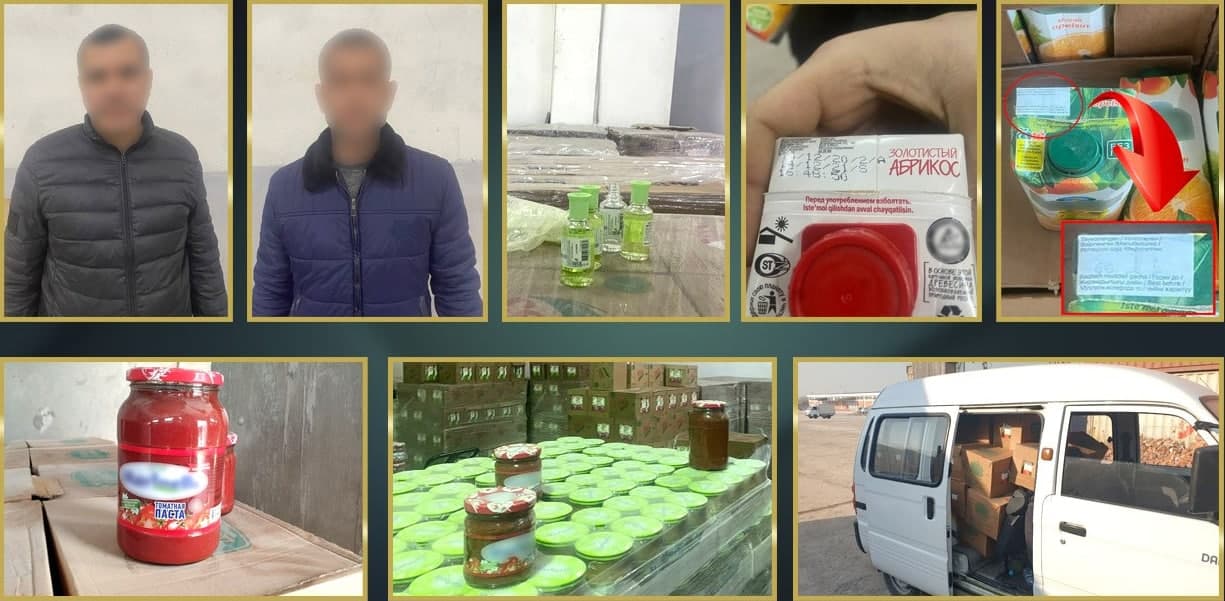 Unscrupulous businessmen intending to sell expired food products have been detained in Tashkent, the Office for Combating Corruption and Economic Crimes reports.
In the course of the operational activities, two businessmen, who rent premises at LLC Techno Invest located on the Kuilyuk-3 massif of the Yangihayot district, were detained when they tried to sell expired foodstuffs (juices, tomato paste, condensed milk) worth 25 million soums with a false expiry date.
During the inspection of the two warehouses rented at this base, expired, unfit for consumption goods with a falsified expiration date totaling 2.47 billion soums, as well as acetone, used in removing the expiry date inscription, were found.
The investigation is ongoing.