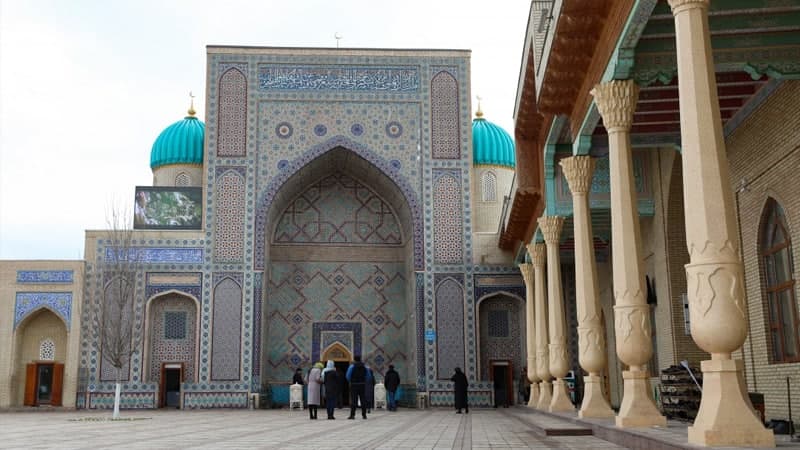 Uzbekistan and Kazakhstan will launch a tourist program, within the framework of which it is planned to create a transport corridor linking the main pilgrimage sites of the two countries: mausoleums in the Turkestan region of Kazakhstan – Arystanbab, Ahmad Yasawi, Hakim-ata (Sulaymon Baqırgani) – and the mausoleum of Zangiota in the Tashkent region.
For that purpose, customs procedures will be simplified and a unified visa regime will be introduced, allowing people to enter the two countries freely.
"We have now agreed to create convenient conditions on the border between Uzbekistan and Kazakhstan by reducing and simplifying border procedures. A great deal of work has been done on the Uzbek side. Now, on the Kazakh side of the post, Jipek Joly is working on the reconstruction. I think that at other posts this work should continue so that tourist buses can cross the border with minimum delay," Deputy Prime Minister of Uzbekistan, Aziz Abdukhakimov, said.
In order to increase the tourism potential of the two countries, the authors of the program believe that new transport corridors need to be opened. Representatives of the Government of Kazakhstan have already agreed with the Uzbek side on the construction of a new railway line, i.e., it will be possible to get directly from Turkestan to Tashkent by train.