Reportedly, 251 excavation, construction, repair and restoration works were carried out in the historical center of Samarkand and its protected areas, which are included in the UNESCO World Heritage List. This was announced at a regular session of the Samarkand regional council of people's deputies by deputy khokim for tourism and sports development Botir Nurullayev.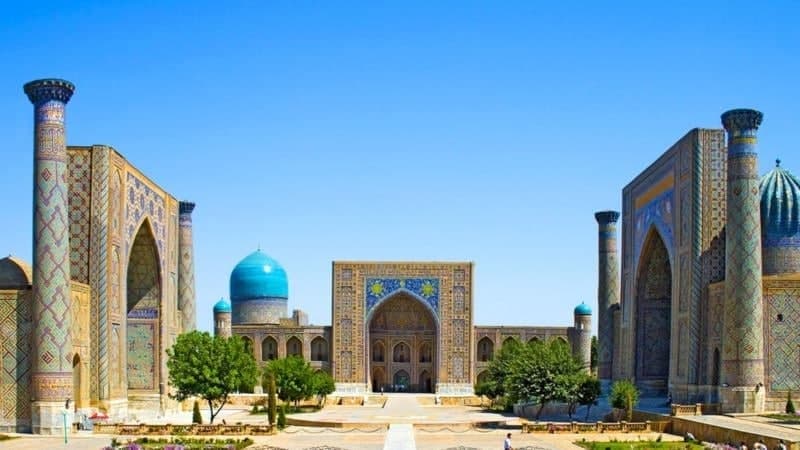 It was noted that in 2020, the regional tourism department issued verbal warnings to about 100 individuals and legal entities engaged in various construction and economic activities in the protected areas of tangible cultural heritage sites.
Relevant documents were sent to the prosecutor's office and the judiciary in 20 cases, and administrative measures were taken in 14 cases. In six cases, shortcomings were rectified on the spot and resolved positively. In two cases, the decisions of the khokims of Samarkand and Pastdargom districts were annulled.
It was noted that these days the process of discussing the project-proposal on the inclusion of the region's "Dabusiya" (Pakhtachi district), "Jartepa", "Sulaymontepa" (Urgut district) and "Kofirqal'a" (Samarkand district) objects of archeological and cultural heritage in the UNESCO World Heritage List on the "Silk Road: Zarafshan River and Kayrakkum direction" is underway.
According to Botir Nurullayev, 1,607 objects of tangible cultural heritage are registered in Samarkand region today. 1,011 of these objects are of national significance, 596 – objects of material and cultural heritage of local significance.
So far, the state cadastral documents of 1,513 objects of tangible cultural heritage have been formed in the region, 874 of which have been registered. In addition, a total of 11 new objects of material and cultural heritage – 3 in the Kushrabat district, 2 in each of Jambay, Bulungur and Nurabad districts, 1 in each of Samarkand and Ishtikhan districts – have been identified.