The Ministry of Employment and Labor Relations and the IT Park have jointly developed a new project to train IT specialists for future employment.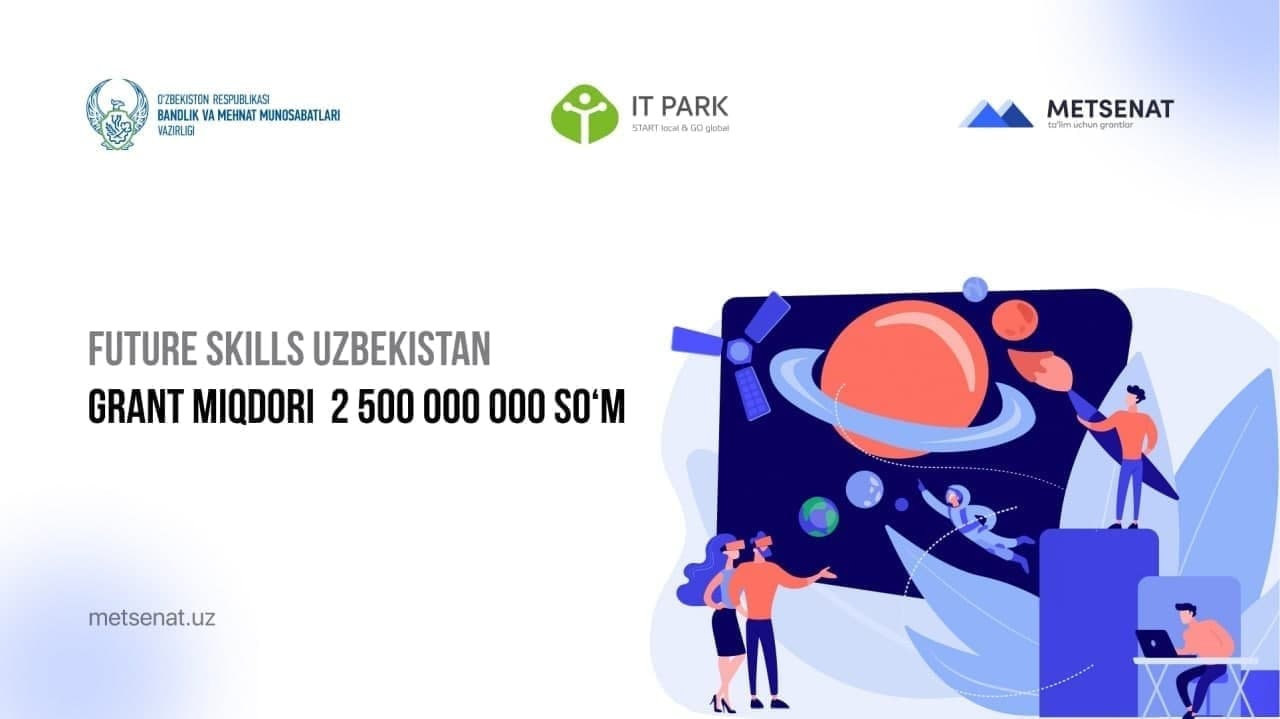 The aim of the project is to increase the number of highly qualified IT specialists through a comprehensive training program on information technologies.
More precisely, this joint grant is not aimed at paying the tuition fees of students, but at the professional training of young people interested in the IT sector throughout the country and the employment of the most skillful and knowledgeable ones among them.
Who can win the grant?
The project focuses on economically vulnerable groups of the population (people listed in so-called "Youth Book", "Iron Book", etc.) It aims to train the following people in the field of IT:
• school graduates;
• university students;
• applicants who could not enter the university;
• unemployed people from low-income families.
Among the applicants, more than 100 young people from the Republic of Karakalpakstan, regions and the city of Tashkent will be selected for training. A total of 1,400 young people will be trained as IT specialists.
In addition, young people who meet the above requirements must be able to successfully pass the logic test, computer literacy test and English language test.
Selected students choose one of 10 areas of the curriculum (Web programming, mobile application development, graphic designing, 3D modeling, data processing, IT security, mobile game development, IT management and others) and make an initial payment (400,000 soums) for training courses.
Training courses are conducted 3 times a week for 9 months.
All young people who have applied and successfully passed the test will receive a 50% discount (200,000 soums) for future training. At the end of the course, they prepare a qualifying dissertation, and the 30% of students who are found to be the best by the Qualifications Commission will be reimbursed 100 percent by the Ministry of Employment and Labor Relations for all expenses incurred during the course.
In addition, 30% of these young people will be immediately employed, and the rest will be recommended to various organizations.
Documents can be submitted through the sites www.futureskills.uz, www.metsenat.uz and www.it-istedod.uz.
Deadline for applications: February 15.